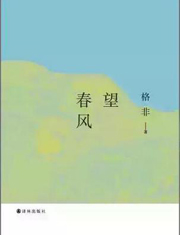 Look Forward to Spring Wind
Latest novel by Winner of Maodun Literature Award creates a world for every one to rest his wandering soul.
Overview:
Zhao Village is a simple yet scenic village in Jiangnan, known as the ancient home of wealthy and distinguished families. This novel uses the perspective of a youth to record this town's gradual change from simplicity to complexity. With individual fate and town crises, it depicts more than a half century of history, revealing its possible future. As "Avant-garde" author, Ge Fei attempts to explore new ways of narration.
This book pays attention to the beauty of human relationships in the powerful current of times and grants a new perspective on the ethics and historical development of modern villages. This book says farewell to the China village of over half a century before, in meditation over the history, a broad and delicate structure, as well as a highly experienced and matured writing style.
About the Author:
Ge Fei is one of China's foremost writers of experimental fiction and currently serves as Professor of Literature at Tsinghua University in Beijing. Frequently referred to as the "Chinese Borges", he is considered to be a founder of the 1980s era of literary and artistic revival. He is the fiction winner of the 2014 Lu Xun Literary Prize and 2015 Mao Dun Literary Prize.
Author: Ge Fei
Publisher: Yilin Press Ltd
Price: ¥48.00
June 2016
ISBN 9787544762588
Hardcover 393 pp
Coyright manager: Zhao Wei
E-mail: rights@yilin.com