Phoenix Group holds English Camp
Updated: 2015-02-06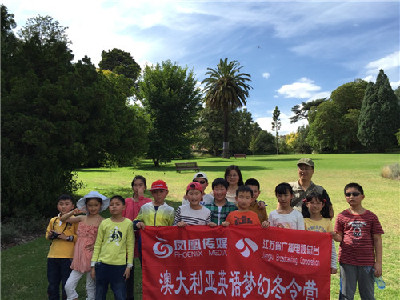 From February 2nd through the 17th, the Australian branch of Phoenix Publishing and Media, Inc. (PPM) held an English winter camp in Melbourne and Sydney, Australia in cooperation with the Education Channel of the Jiangsu Television Station.
Over 20 pupils from more than a dozen Jiangsu schools attended the camp in the company of their parents. The Jiangsu Education TV channel recorded the entire process and then broadcasted it on prime time television in March. It was the Australian branch's first official activity related to international education.
PPM's Australian branch was established in 2013 in Melbourne, Australia. The branch has previously cooperated with famous universities such as the University of Melbourne and Nanjing University.
It also organized the first drawing contest for Sino-Australian children, and developed training courses for international youth, both of which have received warm responses.
In 2015, the Australian branch will keep expanding in short-term overseas study tours, vocational training and service for studying abroad.
Non-Fiction

Symbols of Jiangsu (Pocket Edition) selects the most representative and symbolic Jiangsu special cultural resources.

Humanities & Social Science; Non-Fiction

Symbols of China examines those things that make China Chinese.