Phoenix inaugurates US branch
Updated: 2015-06-01

The opening ceremony of the Phoenix Publishing's new Phoenix US Holdings Co was held in Chicago on May 28. Mr. Wu Xiaoping, Phoenix Publishing's president, said at the ceremony that the move is good for their media resource allocation and outward expansion strategy in the US.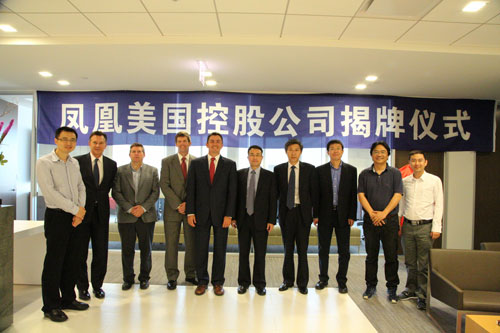 Mr. Wu said that our next step is to expand our investment business in North America by holding exhibitions and interactive cultural activities.
Present at the ceremony were Sun Zhenfu, VP of Phoenix, Gu Huaming, president of the Jiangsu Phoenix Education Publishing House, Xie Shanqing, VP of Yilin Press, and other executives.
Phoenix US Holdings, established on April 14 in New York City, is involved in investment, real estate and cultural communications. It is expected to be a strategic focus for the group's market expansion in North American.
Phoenix had also spent $25 million on an office building in central Chicago that can bring long-term and stable profits.
Non-Fiction

Symbols of Jiangsu (Pocket Edition) selects the most representative and symbolic Jiangsu special cultural resources.

Humanities & Social Science; Non-Fiction

Symbols of China examines those things that make China Chinese.