Phoenix's promotion conference in the UK
Updated: 2015-06-25

To promote the city of Nanjing, Phoenix Publishing & Media held a conference on June 22 at Phoenix House in London, on the banks of the River Thames. It was conducted with the help of the Nanjing Commerce Bureau and China-Britain Business Council.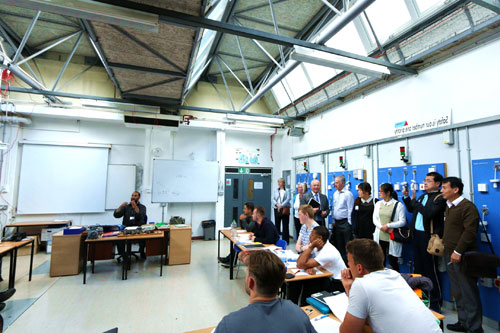 Liu Feng, VP of Phoenix, introduced Nanjing's economic development and foreign expansion strategy. He also emphasized that Nanjing welcomes British investment.
Mr Liu also introduced Phoenix's overseas markets, business model and main projects, and he was followed by representatives of Phoenix Publishing & Media International (London), the Nanjing Yunjin Museum, and Amity Printing Co, who introduced their own businesses.
Jin Xu, a counselor in the Commercial Affairs Office of the Chinese Embassy in London, and David Martin, the public affairs director of the Business Council, both praised Phoenix's business in Britain and overseas expansion in recent years, and said they will support Nanjing enterprises in trade with British companies. Mr Martin and Wang Zhenhe, head of Nanjing Commercial Bureau, unveiled a plaque for the Nanjing Culture and Service Trade Promotion Centre (UK).
Non-Fiction

Symbols of Jiangsu (Pocket Edition) selects the most representative and symbolic Jiangsu special cultural resources.

Humanities & Social Science; Non-Fiction

Symbols of China examines those things that make China Chinese.