About Phoenix Publishing & Media Inc
Updated: 2015-07-27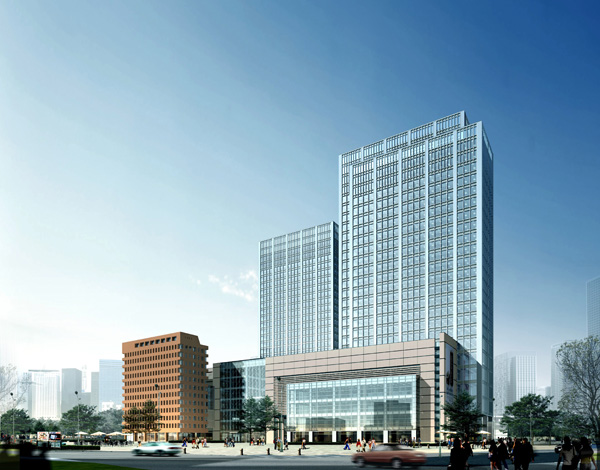 Headquartered in Nanjing, Jiangsu province, Phoenix Publishing and Media Inc (PPM) is not only a leading enterprise in the publishing and book distribution industry, but also a benchmark enterprise for listed companies in China.
PPM mainly engages in the publishing, printing, and distribution of books, newspapers, periodicals, e-journals and audio-visual products, and has a remarkable performance record in educational publications and general books.
It was ranked 11th with a brand value of 5.5 billion yuan ($858 million) on the list of Top 50 Chinese Cultural Companies by Brand Value 2017, also the highest ranking among China's press and publication companies.
As a listed cultural company, PPM insists on deepening reforms and blazing new trails, while standing fast to its main businesses and focusing on quality improvement. The aim of these policies is to refresh the company for more widespread, high-quality and sustainable development.
PPM holds shares in or controls 141 companies, including some 20 publishing houses, six of which were recognized as first-class publishing establishments on a national scale.
The company has 1,066 sales outlets with a total floor area of over 800,000 square meters, ranking first among the domestic distribution industry. In terms of book logistics, it also has the country's largest and most modernized book distribution center.
The Hainan Phoenix Xinhua Publishing LLC, under PPM's banner, was the first of its kind in China to have achieved inter-provincial mergers and acquisitions.
PPM has been leading the distribution industry for the past 27 years. It ranks among the top companies in the mass publication industry and is the second largest publisher of textbooks for primary and secondary schools in the country. It also tops the table among companies for the total number of national publishing awards.
PPM is at the forefront of strengthening wings in areas of smart education, film and television, vocational education, cloud computing, big data, games, and entertainment, and has formed a thriving picture of old and new businesses complementing each other.
In 2017, PPM's operation revenue exceeded 11.1 billion yuan ($1.7 billion), with profits hitting 1.3 billion yuan, year-on-year growth of 4.78 and 2.62 percent respectively.
So far, PPM has set up cooperative relationships with well-known publishing organizations from more than 30 countries and regions in the world, and opened overseas branches in the United Kingdom, the United States, Canada, Chile, Australia and Singapore.
In 2014, PPM completed the acquisition of the children's book business of US publisher Publications International, Ltd (PIL), the largest transnational merger ever by a Chinese publishing house. And in 2015, PPM opened its own investment company in the US to promote Chinese culture overseas.
As the controlling shareholder of the listed Phoenix Publishing and Media Inc, Phoenix Publishing and Media Group (PPMG) is China's largest all-round publishing group and engages in the fields of publishing, printing, distribution and logistics, film and television, hotels, cultural real estate, financial investment, and artwork management.
The group has four listed companies under its umbrella – the PPM, Phoenix Ltd, Shanghai FPL New Materials Co, and Jiangsu Xinguanglian Technology Co, with PPM as China's most representative company in the cultural and media sector.
PPMG was also selected as "a company leading in the national cultural system reform" in 2012, and has been among China's Top 30 Cultural Enterprises for 10 consecutive years.
President: Sun Zhenfu

Add: 1 Hunan Road, Nanjing 210009, China
Tel / Fax: +86-25-51883376
Email: phoenixmedia@ppm.cn
URL: en.ppm.cn
Non-Fiction

Symbols of Jiangsu (Pocket Edition) selects the most representative and symbolic Jiangsu special cultural resources.

Humanities & Social Science; Non-Fiction

Symbols of China examines those things that make China Chinese.