Phoenix attends Minsk International Book Fair
Updated: 2015-07-27

Phoenix Publishing & Media Inc. displayed more than 200 books in Chinese and English at the 22nd Minsk International Book Fair from Feb 11th to 15th in Belarus.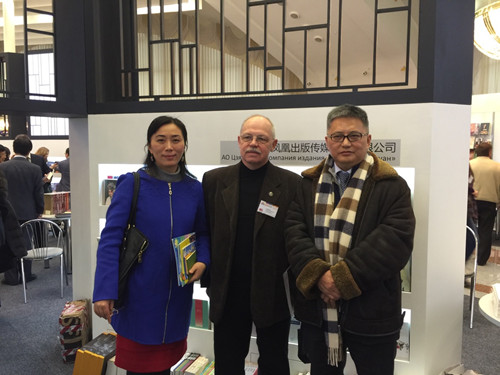 Mr. She Jiangtao, VP of Phoenix Publishing, led the delegation and addressed a forum on the sidelines. Mr. She told the forum, which was attended by Belarusian and Chinese writers, that the Phoenix publications covered a wide range of topics on Chinese culture, literature, and children's stories.
Phoenix reached preliminary agreements with a Belarusian publishing house and agreed to introduce Belarusian masterpieces to China to promote bilateral cultural exchanges and cooperation.
The Belarusians showed great interest in China and said they hope to learn more about the country through the books on display.
The annual book fair, which is highly influential in Eastern Europe and CIS countries, is sponsored by the Belarusian Information Ministry. This year's fair attracted publishers from 28 countries.
Non-Fiction

Symbols of Jiangsu (Pocket Edition) selects the most representative and symbolic Jiangsu special cultural resources.

Humanities & Social Science; Non-Fiction

Symbols of China examines those things that make China Chinese.