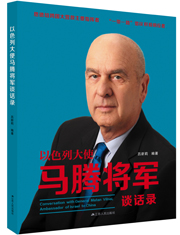 Conversation with General Matan Vilnai, Ambassador of Israel to China
The book is the first autobiography of a high-ranking Israeli official published in China. It describes the legendary military and political experiences of Matan Vilnai, Israel's influential retired Major General and former Ambassador to China.
Overview:
This book combines Confucian ethics with Chinese history, and discusses chastity, foot binding, concubinage and other phenomena. It laid the foundation for the future study of Confucian feminism.
Author: Li-Hsiang Lisa Rosenlee(US)
Publisher: Jiangsu People's Publishing Ltd.
Price: ¥25.00
Date: February 2015