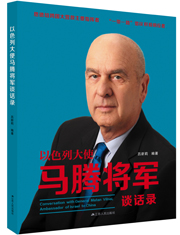 Conversation with General Matan Vilnai, Ambassador of Israel to China
The book is the first autobiography of a high-ranking Israeli official published in China. It describes the legendary military and political experiences of Matan Vilnai, Israel's influential retired Major General and former Ambassador to China.
Overview:
This book lists 100 little things to do in plain language. The author tries to write the boring stuff interesting and present knowledge at the same time. To make a more powerful China, it says, everyone should do little things starting from ourselves and from now on.
Author: Wang Hui
Publisher: Jiangsu People's Publishing Ltd.
Price: ¥28.00
Date: January 2015