PPM in talks with Disney
Updated: 2015-08-06

Wu Xiaoping, the PPM's President, was invited to New York City this past May 27 for a discussion with Andrew Sugarman, the vice-CEO of Disney Global Publishing, at the Book Exposition of America.
Wu briefly described Phoenix's developments over the past few years and suggested that PPM and Disney look to long-term cooperation. He added that examples of our longstanding, successful, and trusting partnership have provided a solid foundation for further work.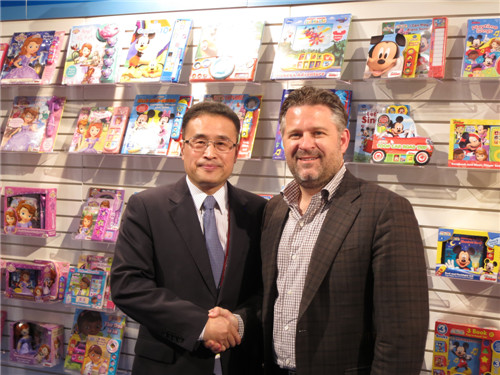 Sugarman said Disney appreciates Phoenix's long support and that he agrees with Wu's ideas. He also recognizes the necessity of looking for more opportunities for cooperation and expanding the market. Sugarman concluded his remarks on Phoenix's publishing advantage, and that their network is a very good resource that makes it a company worth working with.
Phoenix's move to purchase Publications International Ltd was one of courage, and that, under its supervision, that the company has developed beyond expectations.
Disney and PPM also came up with some constructive ideas for potential business based on past cooperation.
Non-Fiction

Symbols of Jiangsu (Pocket Edition) selects the most representative and symbolic Jiangsu special cultural resources.

Humanities & Social Science; Non-Fiction

Symbols of China examines those things that make China Chinese.