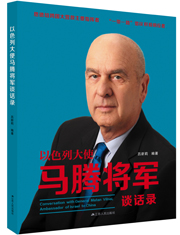 Conversation with General Matan Vilnai, Ambassador of Israel to China
The book is the first autobiography of a high-ranking Israeli official published in China. It describes the legendary military and political experiences of Matan Vilnai, Israel's influential retired Major General and former Ambassador to China.
Overview:
Lu Guimeng is an important writer of the late Tang Dynasty. This bookset compiles and comments on his works, life , historical events, geography, customs, and more. The bookset is regarded as a masterpiece on the research of Lu Guimeng's life and works.
Author: Noted by He Xiguang
Publisher: Phoenix Publishing House
Price: ¥268.00
Publication Date: January 2015