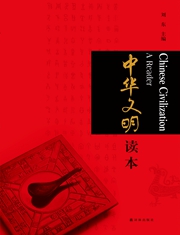 A Reader of Chinese Civilization
2012The Civil Chinese Reader is divided into various sections.
Overview:
The Civil Chinese Reader is divided into various sections. These sections include: Religious Belief and Philosophy, Society and Social Class, Capital City and Architecture, Irrigation and Transportation, Literature and the Arts, Academia and Education, Scientific Technology and Industrial Arts, Medicine and Fitness, Cooking and Cuisine, Tools and Hobbies, the Art of War and Military Weapons, Border Territory and Material Production, and Etiquette and Folk Customs. Each chapter also contains a list of several topics that serve as individual articles.
Together, these articles completely explain traditional Chinese civilization. Furthermore, the author of each such article is an established expert in their given topic. Some of the more prominent contributing Chinese authors include Piao Pang, Zhongjian Mou, Xueqin Li, Buke Yan, Zhiping Liang, Pingyuan Chen, Bowei Zhang, and Tiaoguang Ge, just to name a few. This book is very easy to understand and is meant for a general reading audience. However, the collected material is still very precise and appropriate, and explanation is extensive and comprehensive, making this a rare literary portal into ancient Chinese culture. This book also offers a wide selection of high-quality illustrations, displaying the essence of Chinese civilization.
Author: Liu Dong
Publisher: Yilin Press
Price: ¥ 38.00
April 2012
ISBN 978-7-5447-0750-3
Paperback 496 pp