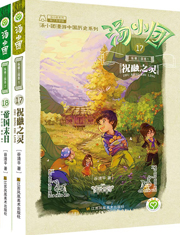 Tang Xiaotuan's Adventure in the Three Kingdoms
Since the Tang Xiaotuan book series was launched two years ago, the stories about the brave young time travelers have become very popular among young readers.
Overview:
Zebra Zambi saw an interesting thing in the city. He searched everywhere in the animal kingdom for it. What was Zebra Zambi looking for?
Author: Qi Zhi
Publisher: Xanadu Publishing Ltd
Price: £8.99
April 2015
ISBN 987-1-78459-070-3
Paperback 20 pp