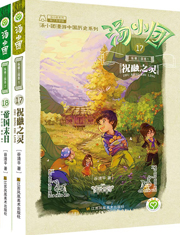 Tang Xiaotuan's Adventure in the Three Kingdoms
Since the Tang Xiaotuan book series was launched two years ago, the stories about the brave young time travelers have become very popular among young readers.
Overview:
Many of the little snail's friends went to watch Monkeys Art Ensemble's performance. But the little snail decided not to go. Did he really not want to go?
Author: Qi Zhi
Publisher: Xanadu Publishing Ltd
Price: £8.99
April 2015
ISBN 987-1-78459-073-4
Paperback 20 pp