Yilin Press hosts salon for debut of Sandor Marai's works in Chinese
Updated: 2015-09-17

The Chinese editions of Hungarian literary master Sandor Marai's works have come out for the first time in September 2015 thanks to years of elaborate editing by Yilin Press, which held a reading salon for the debut of the work in BELENCRE bookstore in Beijing on Sept 13. Guests who attended the salon included Qiu Huadong, Vice-President of Luxun Literature Academy and renowned foreign literature critic , Yu Zeming and Shu Sule, translators of Marai's works, and Kang Kai, senior literary editor ofChina Reading Weekly.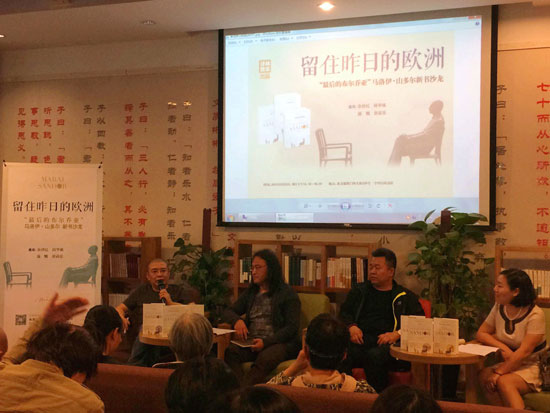 Yinlin Press holds a reading salon for the debut of Sandor Marai's works in Chinese in Beijing.
Born in 1900, Sandor Marai was a relative of a Hungarian noble family but spent his life wandering around Europe and ended his life with a gunshot to his head in the United States in 1989. Largely forgotten outside of Hungary, his works (consisting of poems, novels and diaries) have only recently been "rediscovered" and republished in various languages, and is now considered to be part of the European Twentieth Century literary canon. His writings record and reflect on the European society and his turbulent life witnesses the transformation of Europe in the past century.
Non-Fiction

Symbols of Jiangsu (Pocket Edition) selects the most representative and symbolic Jiangsu special cultural resources.

Humanities & Social Science; Non-Fiction

Symbols of China examines those things that make China Chinese.