Yilin Press hosts salon for debut of Sandor Marai's works in Chinese
Updated: 2015-09-17

Yilin Press publishes three most representative titles by Marai: Portraits of a Marriage; Embers; and The Confession of a Citizen. They are translated by Chinese translator Mr. Yu Zeming who currently lives in Hungary, and the book was designed by famous designer Lu Zhichang.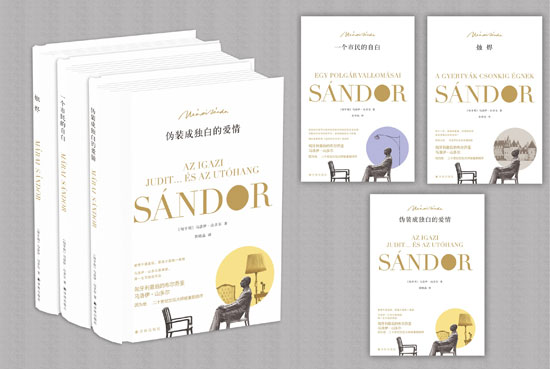 Embers is Marai's most well-known work, considered to be the epitome of Hungary's modern Romanticism.
Portraits of a Marriage is the writer's personal favorite, tracking the lifelong entanglement of a man and two women haunted by class differences and misdirected mismanaged longings.
The Confession of a Citizen presents the life of bourgeoisie in East Europe between the two World Wars, whose faithfulness and emotional intensity could rival A la Cherche du Temps Perdu by Proust and Buddenbrooks by Thomas Mann. What makes this series most valuable is that they are translated directly from original Hungarian versions, providing readers with the most faithful and true-to-the-original reading experience.
Kang Kai hosted the salon, where guest speakers shared their interpretation of Sandor Marai and his works and discussed his time, his literary legacy, the "rediscovery" of his works, and the introduction of Marai into the Chinese literary market.
Three more works by Sandor Marai in Chinese language will be published in 2016. They are namely Divorce in Buda, Rebels and a collection of essays.
Non-Fiction

Symbols of Jiangsu (Pocket Edition) selects the most representative and symbolic Jiangsu special cultural resources.

Humanities & Social Science; Non-Fiction

Symbols of China examines those things that make China Chinese.