Yilin Press wins annual national translation prize
Updated: 2015-09-22

The Chinese edition of The Memory of Plants and the Joy of Collecting Books, published by the Yilin Press, was awarded the "Annual National Translation Prize" by the publishing industry during the Beijing International Book Fair on Aug 27.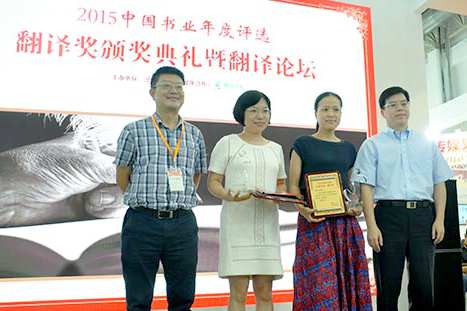 The Memory of Plants and the Joy of Collecting Books is a collection of essays by well-known Italian writer and scholar Umberto Eco. This book is the summary of the author's take on loving and collecting books. It takes you through a fascinating journey involving multiple disciplines and perspectives such as history, literature, aesthetics and science. It is the book that talks about books. It tells you stories, and underlines the significance and the value of books, the necessity of reading, and the book lovers' reading obsession.
Umberto Eco's works are complex and usually cover comprehensive ideas, and this work in particular has author's detailed descriptions of old and rare books, all of which create particular translation challenges. Mr. Wang Jianquan, translator of this work and teacher of Italian language at Shanghai International Studies University, has exhausted all accessible references and written material, and managed to convey Eco's wisdom and charisma in faithful and elegant Chinese.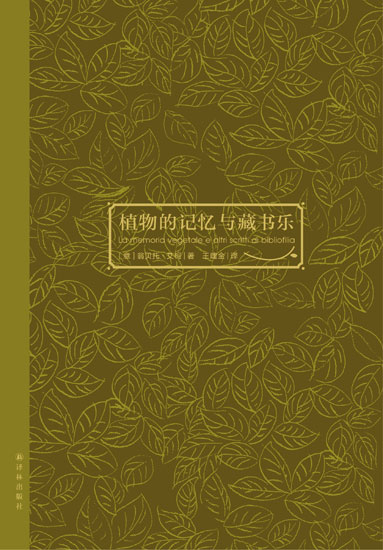 Since its first release in August 2014 and several editions afterwards, The Memory of Plants and the Joy of Collecting Books has been widely praised by readers and the media, and recommended by professional literary critics such as Huang Jiwei and Yang Kui. It is one of the recommended titles by "The 10th National Library Wenjin Book Award" and one of "China's 10 Best Books of 2014" as selected by book.sina.com.cn. Shenzhen Economic Daily, China Reading Weekly and Guangming Daily have either recommended it or run stories about the book.
This year's "Annual National Translation Prize" has been awarded after the publishing industry reviewed all the translated books published in the Chinese mainland within 2014. Only four titles received the award, two in social sciences and two in literature.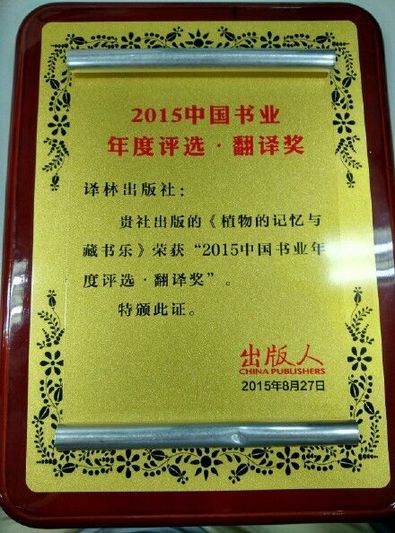 Non-Fiction

Symbols of Jiangsu (Pocket Edition) selects the most representative and symbolic Jiangsu special cultural resources.

Humanities & Social Science; Non-Fiction

Symbols of China examines those things that make China Chinese.