Phoenix (Australia) Ltd, ABAC co-host APEC Global Innovator Conference 2015
Updated: 2015-10-09

Global Innovator Conference (GIC) 2015, co-hosted by APEC China Business Council (ACBC) and the APEC Business Advisory Council (ABAC), was held in Beijing on Sept 14-16.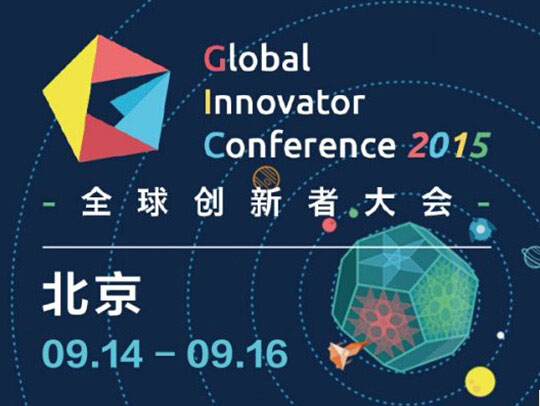 The Global Innovator Conference (GIC) 2015, the art and tech cross-boundary gathering held in Beijing, China, on Sept 14-16, brought together the world's most adventurous entrepreneurs from more than 20 countries, including America, Japan, Germany, Canada, Australia, Israel, Spain, Italy and the Netherlands. Participants exchanged views and engaged in discussion on investment, technology, bioscience and Spi art.
Phoenix (Australia) Ltd., as the exclusive partner of the conference in Australia, invited Professor Deb Verhoeven, Chair of Media and Communication at Deakin University, to give the keynote speech titled "Innovation for Social Good".
A gathering of the world's most cutting-edge and tech savvy representatives
Jules Verne once said "anything one man can imagine, other men can make real". The GIC set up a platform of imagination to show the participants what is going on around the innovation world.
Jerome C. Glenn, the co-founder and director of The Millennium Project on global futures research, Nobel Prize winning economist and author of Mass Flourishing Edmund S. Phelps, David A. Jones, the President of SVB Asia and SPD Silicon Valley Bank, Mr. Zhou Wei, partner of Kleiner Perkins Caufield Byers, Rob Minkoff, director of the double Academy Award–winning animated feature The Lion King, the chief producer of Monkey King: Hero is Back, Lu Wei; founder of Guokr Ji Shisan; CEO and founder of Astroscale, Singapore, Hikaru Okada were among the attendances.
Dirk Ahlborn, CEO of Hyperloop HTT, shared his secret of how to make travel around the world just in 6 hours; Jerry Sanders, Chairman and CEO of SkyTran Inc., a NASA Space Act company, explained his concept of how to build urban magnetic levitation railway train that rides on a cushion of air;Andrew Siemion, Director of the Berkeley SETI (Search for Extraterrestrial Intelligence) Research Centre, outlined the progress made in search for extraterrestrial life; Cesar Harada, the inventor of Oil Spill Cleaning Sailing Robot, and Dai Ruoli, co-founder and CTO of Miteno Intelligence Technology, a top motion capture algorithm and related product and technology provider in China, both shared their stories.
In the field of cultural innovation, the leading figures in investment, entertainment and art, including Zhang Quanling, Liu Jianhong, Zhang Peiren, Fang Wenshan, Masayuki Kurokawa, Gao Qunshu, Liu Chengcheng, Dai Jun, Xu Zhiyuan, Qu Quanli, Wei Linlin, gave speeches and engaged in dialogue and discussions to share their views in a series of networking sessions such as the future of entertainment industry, observing China's innovation world, transboundary VC, simple life, and future city.
Outside the main venue of the GIC, a 3000-square-meter experience space showcased nearly 70 companies and their products, including Mercedes Benz, Letv, and TMTPOST. Products like brainwave controller, mechanical arm, organic farming, virtual reality and art works were shown to the delegates and visitors.
Mr Jia Xiao, the CEO of Phoenix (Australia) Ltd., briefed participants from all around the world on Phoenix's innovation activities, ensuring a deeper understanding of Phoenix's internationalization process, multidisciplinary cross-border cooperation efforts and innovation spirit.
Non-Fiction

Symbols of Jiangsu (Pocket Edition) selects the most representative and symbolic Jiangsu special cultural resources.

Humanities & Social Science; Non-Fiction

Symbols of China examines those things that make China Chinese.