Phoenix promotes Chinese liquor culture in Europe
Updated: 2015-11-20

Phoenix Publishing and Media Group (PPMG) promoted the Chinese liquor (Baijiu) culture and brand image of Phoenix through a series of liquor tasting activities in the United Kingdom and Ireland. The activities also provided the ample opportunity to further enhance cooperation with local governments and business partners in both countries.
Sept 28, the second day after the traditional Chinese Mid-Autumn Festival, marks the 14th anniversary of PPMG. The group invited nearly 100 Chinese and British guests to attend its "China meets UK: Wine and Spirits Culture and Phoenix Liquor Tasting in London" activity held at the House of Phoenix, the group's London office.
Chen Haiyan, chairman of the PPMG, gave a welcome speech and underlined the responsibility of PPMG as a leading Chinese cultural enterprise in promoting cultural exchange between China and other countries. According to him, Baijiu is not only a brilliant invention of the Chinese people, but also a symbol of advanced agricultural civilization. He hoped the British guests could enjoy this heritage and traditional Chinese culture through the event.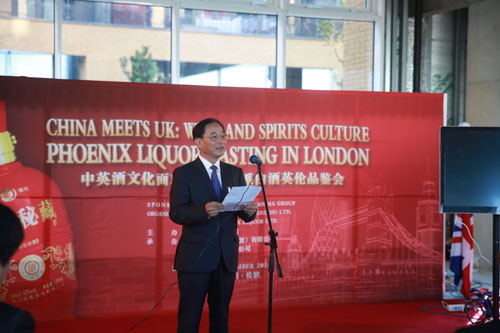 Non-Fiction

Symbols of Jiangsu (Pocket Edition) selects the most representative and symbolic Jiangsu special cultural resources.

Humanities & Social Science; Non-Fiction

Symbols of China examines those things that make China Chinese.