Phoenix promotes Chinese liquor culture in Europe
Updated: 2015-11-20

Apart from London tasting event, the group also held liquor cultural exchange activities in County Cork, Ireland, on Sept 29 and in Edinburg, Scotland, on Oct 1. Both places are famous for their whisky, where local distilleries demonstrated their brewing technologies to the Phoenix delegation and also recommended Phoenix Baijiu after their liquor experts tasted it.
The series Baijiu culture exchange activities in the UK and Ireland have attracted much attention and wide participation. Apart from visiting members of the Phoenix group, participants also included guests from the Chinese Embassy in the UK, the Foreign and Commonwealth Office of the UK, Chinese, British and Irish trade promotion organizations and the media.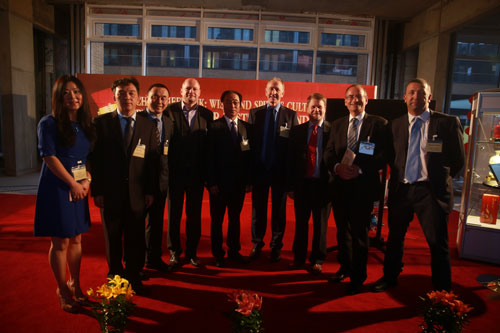 Non-Fiction

Symbols of Jiangsu (Pocket Edition) selects the most representative and symbolic Jiangsu special cultural resources.

Humanities & Social Science; Non-Fiction

Symbols of China examines those things that make China Chinese.