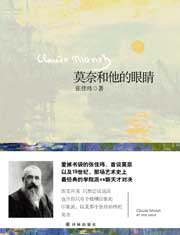 Claude Monet and His Eyes
A most inspiring and reader-friendly biography on Claude Monet!
Overview:
Zhang Jiawei, the most popular writer on the internet, presents Claude Monet's entire life with his characteristic writing style and professional knowledge on art. This work will take you back to France where Impressionism was born, and reconstruct the world of hay stacks, the Rouen Chapel, the arched bridge and water lilies, along with the light and wind of the 19th and 20th centuries, all viewed through Monet's eyes.
Abundant in historical material, and filled with luxuriant pictures and text!
Awarded 2015 "Top 50 People's Most Loved Books" in China.
Author: Zhang Jiawei
Publisher: Yilin Press
Price: ¥36.80
March 2014
ISBN:9787544746496
Paperback 203pp