Latin American media representatives visit Phoenix Group
Updated: 2016-09-14

Some 60 media representatives and journalists from Spanish-speaking countries in Latin America visited Phoenix Publishing and Media Group (PPMG) in Nanjing on Sept 8.
The visitors were attending a workshop organized by the State Council's Information Office of China, which was aimed at promoting exchanges and cooperation between state-owned media in China and Latin American countries. The participants were media representatives and journalists from 12 countries including Bolivia, Chili, Colombia, Cuba, Venezuela and Costa Rica.
Li Xue, vice-president of PPMG, briefed the visitors about the group and its international strategy at a welcome ceremony. He said Latin America is an important market for PPMG's going-global strategy and hoped that the workshop would contribute to bilateral cooperation in more fields.
The visitors first watched a PPMG-produced documentary on the Great Wall and then visited its subordinated publishing houses and bookstore.
During the visit, the participants showed interest in PPMG's export-oriented publishing programs and wanted to purchase some books. A participant from Chili commented favorably on PPMG's influence in international publication, and hoped all members could continue to promote bilateral cooperation.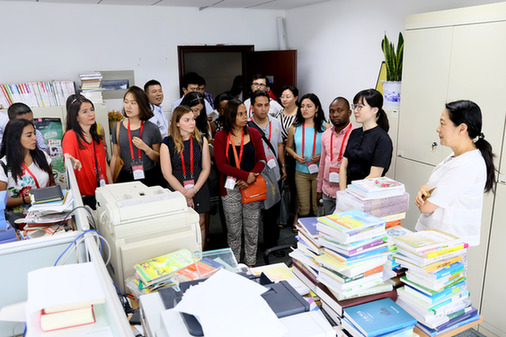 The visitors at the Phoenix Science Press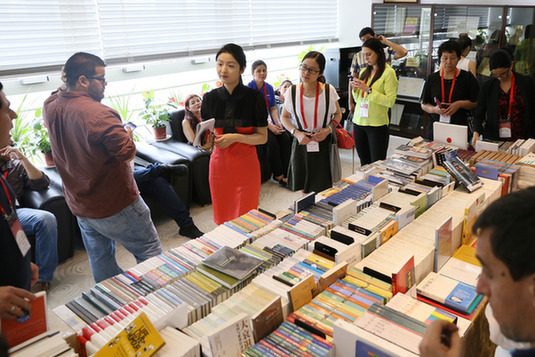 The visitors at the Yilin Press
Non-Fiction

Symbols of Jiangsu (Pocket Edition) selects the most representative and symbolic Jiangsu special cultural resources.

Humanities & Social Science; Non-Fiction

Symbols of China examines those things that make China Chinese.