East Asian illustration book launched in London
Updated: 2016-12-14

Praying for Peace, a collaboration of illustrations by East Asian artists, launched its English language version at London's Charing Cross Chinese Library on Dec 11.
The event was held by Xanadu Publishing and attended by a number of notable individuals including Hu Pinghua, wife of China's UK ambassador, Xiao Li, vice-chairman of the UK Association for the Promotion of Chinese Education, and Chichy Li, curator of the Charing Cross Chinese Library.
In addition, more than 100 local students turned up to witness the release of Praying for Peace's fourth version, following Japanese, Chinese, and Korean editions.
The picture book is the brainchild of Japanese illustrator Shizuko Wakayama who started the work in 2006 with the idea of reflecting on World War II and praying for peace. The artist invited 12 prominent artists from across China, Japan and South Korea to join the project and create children's picture books full of love.
The eight-volume series has been published through the cooperative efforts of Japan's Doshinsha, China's PPM Yilin Press, and South Korea's Sakyejul Publishing. The Chinese edition was granted a special prize for international co-publishing by the State Council in 2008.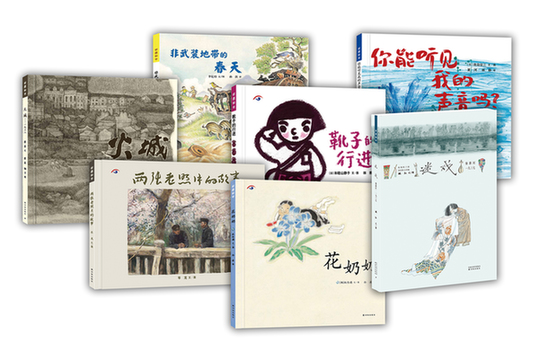 Praying for Peace book colletion
Non-Fiction

Symbols of Jiangsu (Pocket Edition) selects the most representative and symbolic Jiangsu special cultural resources.

Humanities & Social Science; Non-Fiction

Symbols of China examines those things that make China Chinese.