Phoenix Chinese APP praised at Romania book fair
Updated: 2016-12-16

"Phoenix Chinese", jointly developed by Phoenix Publishing & Media Group and Pace University, is a Chinese-learning app based online. Taking into consideration the demands of adult readers from non-Chinese-speaking countries as the project basis, "Phoenix Chinese" gives full consideration to HSK standards, emphasizing the language environment and communicative practices. The app has spawned a series of highly practical and versatile textbooks with an innovative teaching philosophy and HSK test standard compatibility, prioritizing daily communication and offering additional network support. The app provides plenty of intriguing historical stories about Chinese characters, enabling foreign learners of Mandarin to learn traditional Chinese culture as well.
Launched in May, 2015, "Phoenix Chinese" is regularly updated and optimized. There are currently two app experience centers, one at Pace University in the US, and the other, "Phoenix House", in London. A printed textbook of "Phoenix Chinese" is expected to be published in 2018, coinciding with a simultaneously update of the app.
The promotional demonstration of "Phoenix Chinese" at the international book fair has further improved brand awareness of Phoenix Publishing & Media Group, while also drawing positive attention to Chinese culture spreading across Romania and throughout the world.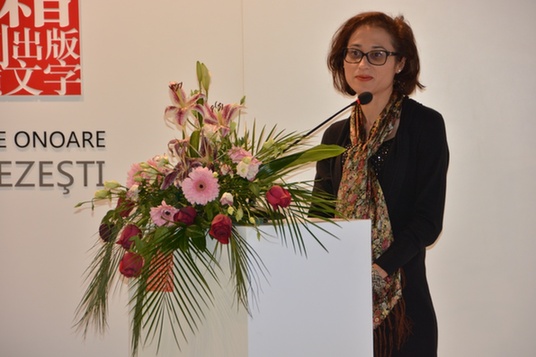 Geanina Chiraz, an official at the Romanian Ministry of National Education and Scientific Research, gives a speech at the activity.
Non-Fiction

Symbols of Jiangsu (Pocket Edition) selects the most representative and symbolic Jiangsu special cultural resources.

Humanities & Social Science; Non-Fiction

Symbols of China examines those things that make China Chinese.