Israeli ambassador visits Phoenix Media
Updated: 2016-12-21

An Israeli diplomatic delegation headed by Matan Vilnai, Israel's ambassador to China, visited Phoenix Publishing and Media Group (PPMG) on Dec 14.
The visit comes in the wake of the announcement anticipating the publishing of Conversations with Matan Vilnai, Israeli Ambassador to China by Jiangsu People's Publishing.
Zhang Jiankang, chairman of the publishing group, warmly welcomed the delegation and promised to give the publication his full support. Zhang also expressed his desire for continued industrial and cultural exchange with Israel.
Vilnai has been ambassador to China since 2012 and has continually played a positive force in encouraging constructive Israel-China relations. He has travelled widely around China and has promoted bilateral cooperation in a wealth of fields.
Furthermore, his strong and vocal support of China's Belt and Road Initiative has played a key role in convincing Israeli Prime Minister Netanyahu to allow the country to join the Asian Infrastructure Investment Bank as a founding member.
Born in 1944, Vilnai is a figure of great stature in Israel and has served in a variety of positions including involvements in the ministries of science, culture, sport, and home front defense. He is widely known for his role as deputy commander during 1976's Operation Entebbe, a successfully completed rescue mission responding to the hijacking of an Air France airplane with a large number of Israeli-Jewish passengers.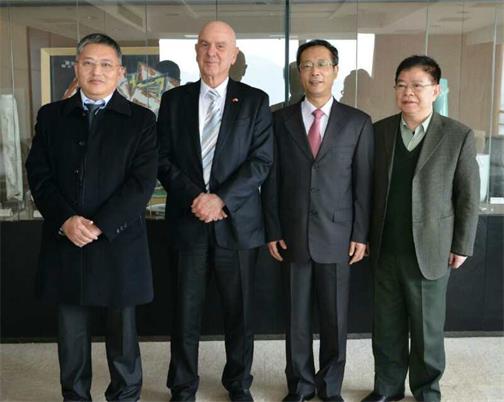 Matan Vilnai (L2), Israel's ambassador to China, visits Phoenix Publishing and Media Group on Dec 14, 2016.
Non-Fiction

Symbols of Jiangsu (Pocket Edition) selects the most representative and symbolic Jiangsu special cultural resources.

Humanities & Social Science; Non-Fiction

Symbols of China examines those things that make China Chinese.