2017 Beijing International Book Fair
Updated: 2017-08-28

More than 70 titles published by PPM were included in a special five-day exhibition about the globalization of China's publishing industry, including Jiangsu People's Publishing's Back to Marx, Phoenix Juvenile and Children's Publishing's Children's Eyes and Bronze and Sunflower, and Yilin Press' Look Forward to Spring Wind.
Seven PPM subsidiaries were included in the 2017 edition of China Publishing and leading publishing magazine Media Journal's "Influence Assessment on World-renowned Books from China" report. Yilin Press, Jiangsu People's Publishing and Phoenix Science Press were also included in the report's list of the top 100 Chinese publishers with overseas influence.
According to the report, the essay collection Still in Love by Chinese celebrity Yang Lan, which was published by Phoenix Literature and Art Publishing, has been added to the collections of more than 30 libraries worldwide.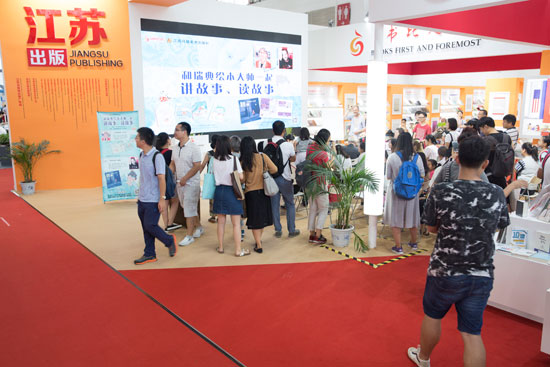 Activities organized by Jiangsu-based publishing giant Phoenix Publishing and Media, such as Telling Stories and Creating Illustrations with a Renowned Swedish Children's Book Author, have attracted many visitors during the 24th Beijing International Book Fair.
Non-Fiction

Symbols of Jiangsu (Pocket Edition) selects the most representative and symbolic Jiangsu special cultural resources.

Humanities & Social Science; Non-Fiction

Symbols of China examines those things that make China Chinese.