Phoenix wins two PIA Premier Print Awards
Updated: 2017-09-30

Taohuawu New Year woodcut prints, or nianhua, are traditional works of art that local people hang on their front doors to ward off evil spirits and express good wishes to their neighbors and guests for Chinese New Year. They typically feature colorful themes and are engraved on woodblocks painted with watercolors to print onto paper.
The traditional art form was one of the first items China's State Council chose to add to the country's list of national intangible cultural heritage when the list was created in 2006.
The book delves deep into the history and traditions of New Year woodcut printing and explores the ways the art form has changed over the past 60 years.
Both traditional and modern elements are integrated in the design of the book. The inspiration for the book cover comes from the process of making New Year woodcut prints. Patterns frequently used in Taohuawu woodcuts are densely printed on the cover.
As for the color palette, the cover uses the combination of rose red and green, which generates a visual impact and is reminiscent of the colorful Taohuawu New Year woodcut prints. The paper of the book is soft and delicate in texture, which makes it lightweight.
The book was the winner of Beauty of Books in China 2016, which was initiated by the Shanghai Bureau of Press and Publication.
The Collection of Paintings by a Couple: Paintings by Gao Made and His Wife Chen Ruqin include more than 60 exquisite paintings by the couple.
Gao Made (1917-2007) is famous for drawing opera characters. His work combines a flamboyant cartoon style with techniques from traditional Chinese painting, depicting Peking Opera in a unique style. His figures are vivid and interesting and his work achieves a unity of form and spirit, which appeals to both refined and popular tastes.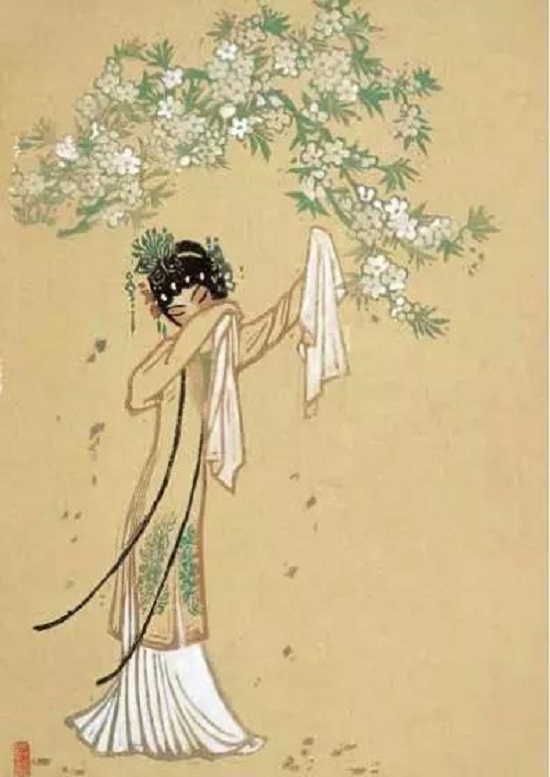 A Chinese ink and wash painting by Gao Made, who is famous for drawing opera characters.
Non-Fiction

Symbols of Jiangsu (Pocket Edition) selects the most representative and symbolic Jiangsu special cultural resources.

Humanities & Social Science; Non-Fiction

Symbols of China examines those things that make China Chinese.