Six titles by PPMG acclaimed as the most beautiful books
Updated: 2017-11-15

Six titles published by subsidiaries of Phoenix Publishing and Media Group (PPMG) were included in this year's list of The Most Beautiful Books of China on Nov 11.
Initiated in 2003 by the Shanghai administration of press and publishing, the annual award of book design is aimed at introducing Chinese culture to global readers and showcasing China's graphic designs to the world.
The six winning books from PPMG are We Thought It Was Love and Dreaming of Hometown published by Phoenix Literature & Art Publishing, Walking along the Path to Eternal Fragrance: An Album of Botanical Art Paintings on Exhibition of the XIX International Botanical Congress published by Phoenix Science Press, Introduction of Opera and Ink Rubbings from Stone Inscriptions published by Phoenix Fine Arts Publishing and Calligraphy Works and Paintings about "Immortal Poet" Li Bai throughout History published by Phoenix Publishing.
This year, 94 publishing houses submitted 624 titles for the competition, which cover a wide range of genres including art and literature, science and education, lifestyle and children.
The jury, consisting of internationally renowned graphic designers including Renate Stefan of Germany, Yukimasa Matsuda of Japan, and Lyu Jingren from China, said the main judging criteria was how a book reflects the essence and unique qualities of Chinese culture.
A total of 25 books from 22 publishing houses in China were announced winners of the award. More than half of the books are on traditional Chinese culture including ancient Chinese poetry, tea pots, silk worms and architecture.
All the winners will take part in The Most Beautiful Books of the World 2018 competition to be held in Leipzig, Germany, on behalf of China.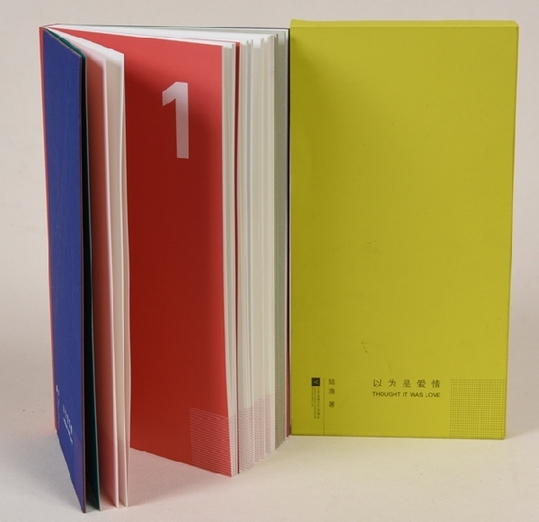 The design of We Thought It Was Love published by Phoenix Literature & Art Publishing features bright colors.
Non-Fiction

Symbols of Jiangsu (Pocket Edition) selects the most representative and symbolic Jiangsu special cultural resources.

Humanities & Social Science; Non-Fiction

Symbols of China examines those things that make China Chinese.