PPM dazzles London book fair readers
Updated: 2018-04-18
(en.ppm.cn)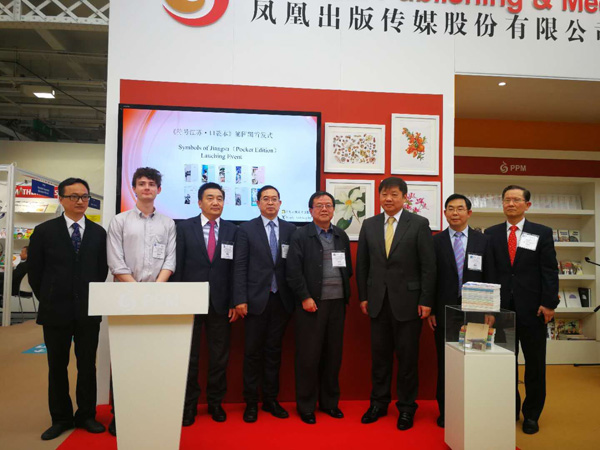 Phoenix Publishing and Media Inc (PPM) once again impressed attendees at the 2018 London Book Fair held in the United Kingdom capital from April 10 to 12.
The Jiangsu-based publishing giant has set its own booth at the fair for the sixth year, bringing its 16 publishing houses and a London-based subsidiary to showcase nearly 1,000 books and cultural recreation products.
Non-Fiction

Symbols of Jiangsu (Pocket Edition) selects the most representative and symbolic Jiangsu special cultural resources.

Humanities & Social Science; Non-Fiction

Symbols of China examines those things that make China Chinese.