Cultural activities reach out to book readers
Updated: 2018-07-27
(en.ppm.cn)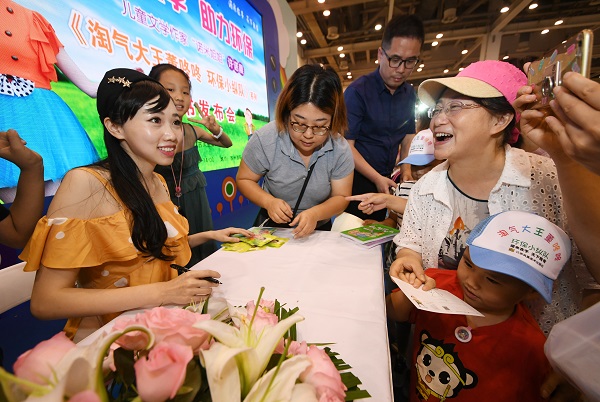 Xu Nuochen (left), a bestselling children's writer, attracts warm responses from her readers at the book fair. [Photo/Xinhua]
Phoenix Fine Arts Publishing Ltd recently completed nine cultural activities for readers and visitors at the Jiangsu Book Fair, covering arts, children's literature and parent-children interaction.
Sun Xiaoyun, a prestigious calligrapher, published her latest ink-brush works at the fair. Her collection of reflective family rules and regulations are refined derivations of Chinese culture and solid choices for moral education. The live streaming of Sun's publishing and signing event attracted over 1.2 million online viewers.
Bringing his new book, Thoughts on Chinese Industrial Design, to the fair, Professor Liu Guanzhong delivered a speech on the understanding of industrial design in modern times, highlighting creative designs that help propel live healthier and more pleasant lifestyles.
Xu Nuochen, a writer of children's literature, narrated several interesting stories from her new book – the latest edition of Naughty Boy Dong Dongdong, a bestselling series that has sold nearly two million copies across China. The new book focuses on several hot environmental topics, such as air pollution, ecological damage, global warming and preservation of rainforests.
As an environmentalist, Xu said emerging global issues triggered her to dig into the problems and interpret them in her own words.
"I hope children can feel the power and emotions behind the words, get to know more about our mother nature, and act on their own for environmental protection in the future," Xu said.
A subsidiary of the Jiangsu-based publishing giant Phoenix Publishing and Media Inc, Phoenix Fine Arts Publishing is committed to publishing traditional Chinese art, folk art and modern art. Its hallmark lies in the integration of Chinese traditional arts with contemporary design and fine production.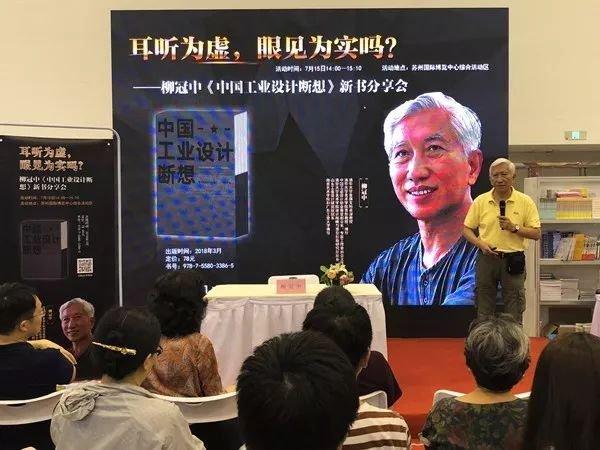 Liu Guanzhong, a professor from Tsinghua University, explains his interpretation of modern industrial design.
Non-Fiction

Symbols of Jiangsu (Pocket Edition) selects the most representative and symbolic Jiangsu special cultural resources.

Humanities & Social Science; Non-Fiction

Symbols of China examines those things that make China Chinese.