Literary publisher brings book fair alive
Updated: 2018-07-27
(en.ppm.cn)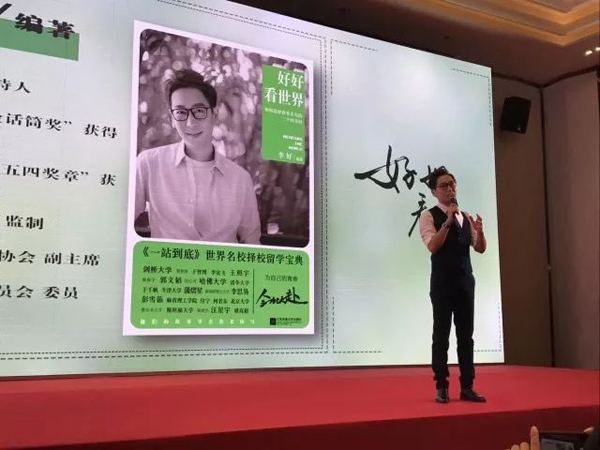 Li Hao, a famous TV host, introduces his new book, Reading the World, at the Jiangsu Book Fair, July 14.
The Jiangsu Book Fair, an annual extravaganza for bookworms, has always seen active contributions from Phoenix Publishing and Media Inc (PPM), the Jiangsu-based publishing giant.
This year is no exception.
PPM's literary publishing branch, Phoenix Literature and Art Publishing Ltd, impressed readers with four book events, on July 14 and 16.
The first was Reading the World, a guide book for those who want to pursue studies overseas. The book included insights from Li Hao – the author and host of the famous TV reality show Who's Still Standing? – into 24 world-renowned universities. The event invited a group of straight-A students to share their overseas educational experiences.
Poet Huang Fan brought his latest publication, Moon, to readers, winning an overwhelmingly positive response. The book is a collection of Huang's poems written in his post-40s, with the works conveying a unique blend of the man's natural kindness and life experiences.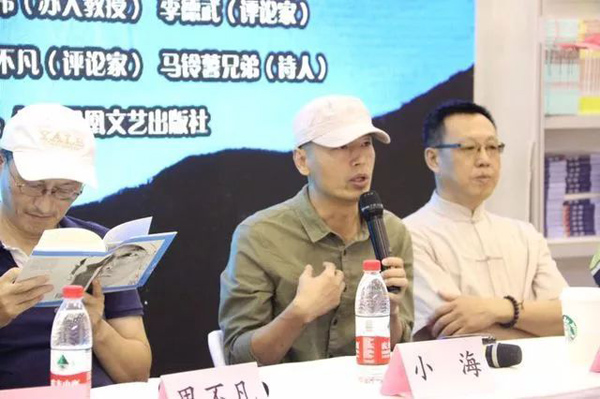 Poet Huang Fan discusses his latest work, Moon, at the fair.
Famous author Zhang Xinke shared his inspiration in creating Turbulent Land, a representative work of his describing the story of patriot Xu Baoye, who has devoted his life to upholding the revolutionary cause. The book gained high praise from the public, widely recognized as "a call of the times". Modern dramas under the same title are on tour around the country, and TV versions have also been scheduled.
With many students and parents attending the book events, experienced teachers were invited to give free talks on Chinese and Western classics, and contemporary literary works. They discussed ways of reading and how reading can feed the students' test-taking skills.
Confirming its commitment to publishing Chinese literature and works in the humanities, Phoenix Literature and Art Publishing has been developing a competitive business scale and unique brand features. It is one of the strongest players in the target market in China and has won extensive readership across the world.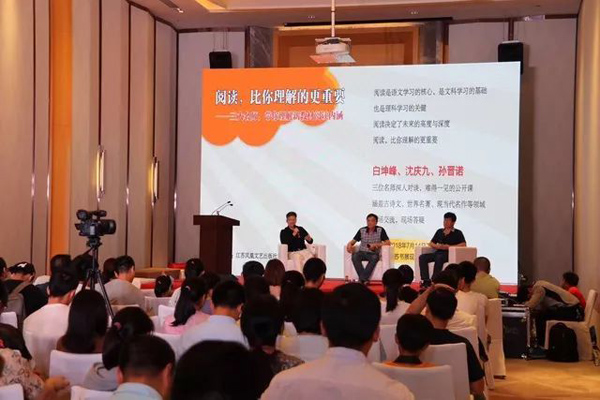 Experienced teachers give free talks on reading.
Non-Fiction

Symbols of Jiangsu (Pocket Edition) selects the most representative and symbolic Jiangsu special cultural resources.

Humanities & Social Science; Non-Fiction

Symbols of China examines those things that make China Chinese.