PPM wows 2018 BIBF
Updated : 2018-09-20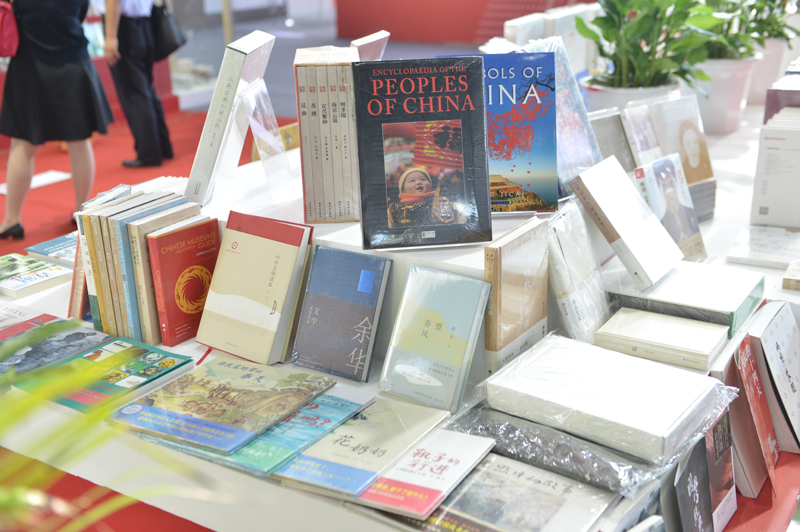 More than 2,000 of the latest titles, journals, and digital products are exhibited at the fair.
PPM joined hands with Ximalaya FM, an online audio content platform, and carried out 18 live streaming shows. The "audio fair" invited a group of publishers, writers, translators, and critics to share their visions of various PPM products, and roughly 470 million people listened to the shows online.
Visitors present at the fair were also enchanted by Ferryman and Chronicles of the Grand Canal of China, micro films airing the great changes and accomplishments that regions along the Grand Canal have experienced in the past 40 years.
PPM's dedication to promoting globalization was showcased through eight themed activities, such as a rights promotion for The Grass House held by Phoenix Juvenile and Children's Publishing Ltd, a book design seminar held by Phoenix Fine Arts Publishing Ltd, which showcased the breathtaking beauty of inscriptions on stone tablets, and a signing ceremony for the Science Museum series between Phoenix Science Press and India's GBD Books.
During the fair, Huang Kunming, a member of the CPC Central Committee Political Bureau, paid a visit to PPM's exhibition stands and was briefed on the publisher's highlight titles and its emphasis on copyright exports. He also gave a thumbs-up to Charms of Flora: Botanical Art of China, the latest title of Phoenix Science Press, which explains the history and development of China's botanical art.