China, Canada join hands on urban studies
Updated: 2018-09-26
(en.ppm.cn)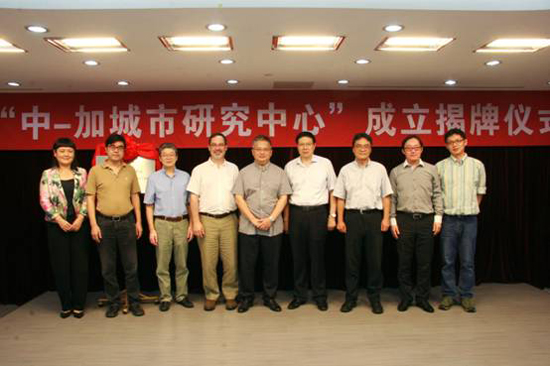 A China-Canada Urban Studies Center is launched in Nanjing, Jiangsu province, Sept 19.
Sept 19 saw a China-Canada Urban Studies Center launched in Nanjing city, joining efforts from the two countries' prestigious Nanjing University and the University of Alberta, as well as local publishing giant Phoenix Publishing and Media Group (PPMG).
The center was set up in the context of urbanization playing a pivotal role in China's modern development and urban studies requiring a thorough integration of professional economic, managerial, social, architectural and cultural backgrounds.
It aims to stimulate more exchanges on the theoretical and practical aspects of China's urban studies. It will also take full consideration of former experiences, from both home and abroad, and strive to explore more possibilities in urban research publishing.
The three sides agreed to follow an annual working plan, where they will carry out regular meetings, hold academic activities and share recent publications.
She Jiangtao, editor-in-chief and vice-president of PPM, said the group has attached great importance to academic publications. He said he looks forward to bringing more quality books to the public, which will be productive results of the China-Canada Urban Studies Center's future cooperation.
The center is another cross-disciplinary achievement following the co-founding of a Shakespeare center in Nanjing in 2016 by PPMG, Nanjing University and the UK-based University of Birmingham.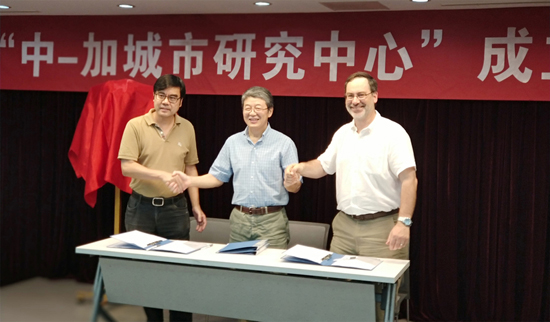 Wang Ruiyuan (left), editor-in-chief of Phoenix Education Publishing Ltd, Zhou Xian (center), professor at Nanjing University, and Rob Shields, professor at the University of Alberta, sign a memorandum of cooperation. [Photo/nju.edu.cn]
Non-Fiction

Symbols of Jiangsu (Pocket Edition) selects the most representative and symbolic Jiangsu special cultural resources.

Humanities & Social Science; Non-Fiction

Symbols of China examines those things that make China Chinese.