PPM holds shareholder and investor meetings
Updated: 2019-06-03
(en.ppm.cn)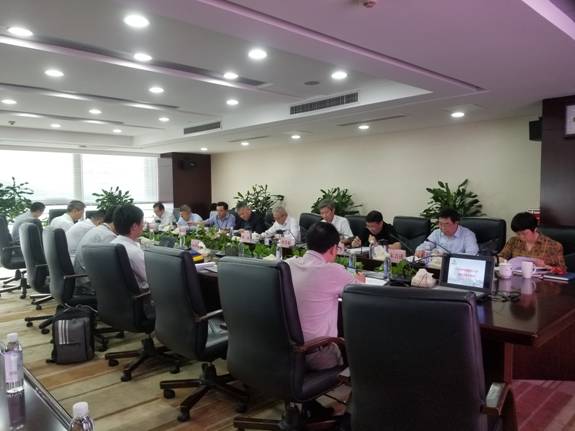 A general meeting for the shareholders of Phoenix Publishing and Media Inc on May 29.
Phoenix Publishing and Media Inc (PPM) held a general meeting for shareholders on May 29. Six shareholder representatives and several PPM senior managers were in attendance. PPM chairman Liang Yong presided over the meeting.
The meeting saw a total of 15 proposals, including the work report of the board in 2018, being approved by on-site and online votes. PPM vice president Xu Yunxiang and chief financial officer Wu Xiaoyu discussed some key topics, while shareholder representatives shared their ideas.
The meeting also saw a new term of board members and board supervisors.
At the meeting for investors held later on, PPM leaders, shareholders and members from some 20 financial institutes shared ideas on several pressing issues such as the development pattern of PPM, the new policy on textbooks, the integrated improvement of media, the construction and running of cultural malls, professional book publishing, the transformation of brick-and-mortar bookstores and cash bonus policies.
The meeting went on in a relaxing and inspiring climate. The investors got a better understanding of PPM's development path and were confident in the publishing giant realizing sound and steady progress.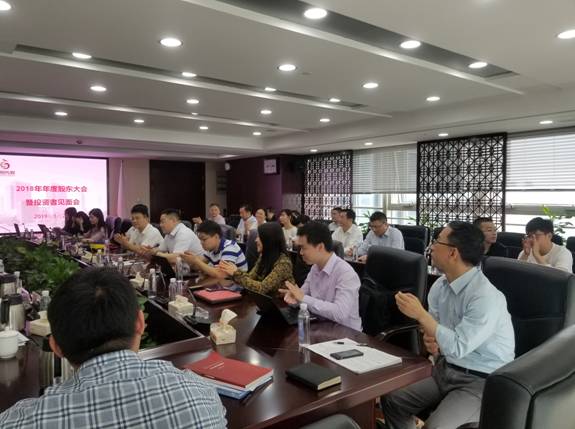 A meeting for investors in PPM on May 29.
Non-Fiction

Symbols of Jiangsu (Pocket Edition) selects the most representative and symbolic Jiangsu special cultural resources.

Humanities & Social Science; Non-Fiction

Symbols of China examines those things that make China Chinese.