PPMG yields cooperative deals with Serbia
Updated: 2019-06-24
(en.ppm.cn)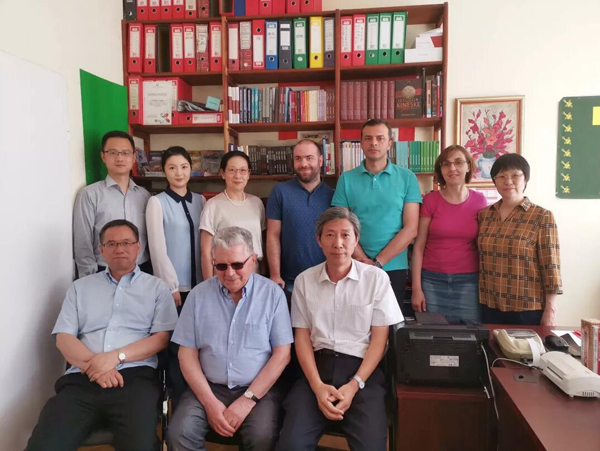 Delegates from Phoenix Publishing & Media Group pose for a photo with local Serbian publishers during their visit to the southeastern European country from June 13 to 17.
A delegation led by Sun Zhenfu, president of Phoenix Publishing & Media Group (PPMG), visited Serbia in southeastern Europe from June 13 to 17.
The delegation received a warm welcome from 10 Serbian publishing houses who carry the same aspirations as their Chinese counterpart to foster cultural exchange and share more translated works between the two peoples.
Cui Yinglan, counselor for cultural affairs at the Chinese Embassy in Serbia, gave a thumbs-up to PPMG as its visit will strengthen cultural ties between two important countries involved in the Belt and Road Initiative.
The visit saw PPMG's subordinate publishing houses and local publishers agree on several copyright trade ideas.
The delegation also paid a visit to the Confucius Institute at the University of Novi Sad, which is widely known for its scale and popularity. Cooperative deals were reached on setting up a Phoenix Library at the school and soliciting stories from local authors.
Non-Fiction

Symbols of Jiangsu (Pocket Edition) selects the most representative and symbolic Jiangsu special cultural resources.

Humanities & Social Science; Non-Fiction

Symbols of China examines those things that make China Chinese.