PPM, Kodansha improve relations
Updated: 2019-07-19
(en.ppm.cn)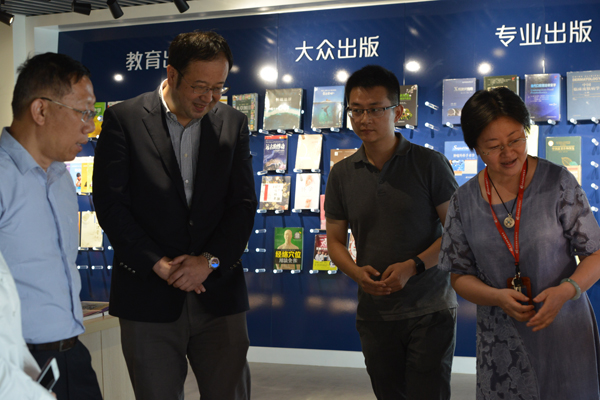 Sugihara Mikinosuke (second from left) visits the exhibition room of Phoenix Science Press on July 16.
A delegation led by Sugihara Mikinosuke from Kodansha, Japan's largest publishing company, visited Phoenix Science Press and Yilin Press on July 16.
The Kodansha delegation had in-depth talks with staff members at Phoenix Science Press, a subsidiary publishing house of Phoenix Publishing & Media Inc (PPM) which specializes in STM (science, technology and medicine). The two sides shared ideas on trading copyrights of books on literature, science, pictures and artistic paintings, and also agreed to create joint works, increase exchange and hold staff training sessions.
At Yilin Press, PPM's subsidiary specializing in foreign translation works, the Japanese delegation received a warm welcome from their Chinese counterpart. The two sides shared ideas and discussed e-books, audio books, marketing, and issues related to promotion and sales channels that Chinese and Japanese publishing houses have both encountered. They also came up with a plan for future cooperation.
Sugihara said the visit enhanced mutual understanding as well as his knowledge of Chinese publishers. He expressed willingness to forge closer ties with Chinese publishers and promote cultural exchange between the two countries.
Kodansha, founded in 1909, is the largest publishing company and copyright owner in Japan. The company has published fiction, prose, documentary scripts, children's literature, magazines, manga and art books. Its magazines, especially those targeting female readers, as well as its manga, are extremely popular in Asia.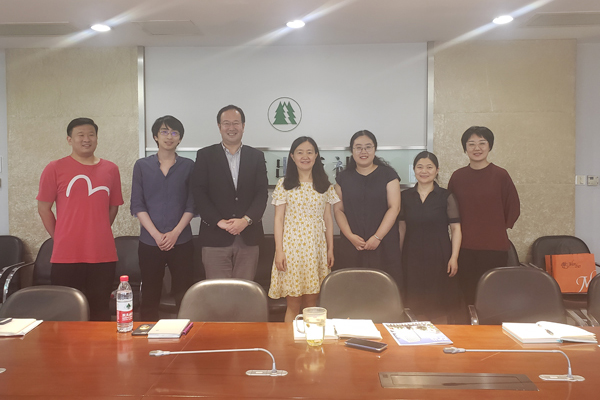 Sugihara Mikinosuke (third from left) takes a photo with staff members at Yilin Press on July 16.
Non-Fiction

Symbols of Jiangsu (Pocket Edition) selects the most representative and symbolic Jiangsu special cultural resources.

Humanities & Social Science; Non-Fiction

Symbols of China examines those things that make China Chinese.