PPM shines at Beijing Intl Book Fair
Updated : 2019-09-17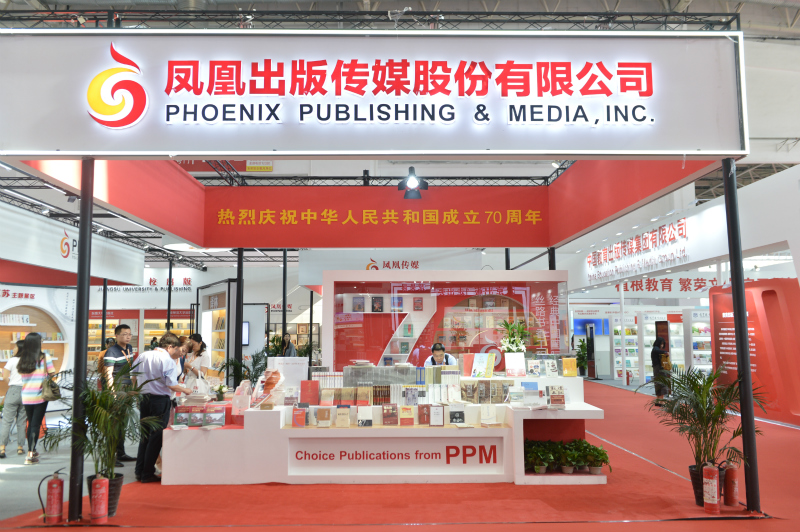 The booth of Phoenix Publishing and Media Inc at the 26th Beijing International Book Fair
Jiangsu-based publishing giant Phoenix Publishing and Media Inc (PPM) impressed visitors from home and abroad at the 26th Beijing International Book Fair (BIBF) held in Beijing from Aug 21 to 25.
In celebration of the 70th anniversary of the founding of the People's Republic of China, PPM organized its 16 subsidiaries and showcased over 3,000 titles, journals, and digital productions to world audiences.
Covering an area of 550 square meters, the PPM booths feature innovative designs, various functions, and enough space for interaction and communication.
The exhibition area witnessed over 140 discussions on copyright trade between PPM and foreign publishers and the signing of 125 copyright export agreements or intentions.
One of PPM's bestselling novel Bronze and Sunflower has been sold to 19 countries.