Yilin Press adds new arm for export publication
Updated: 2019-11-22
(en.ppm.cn)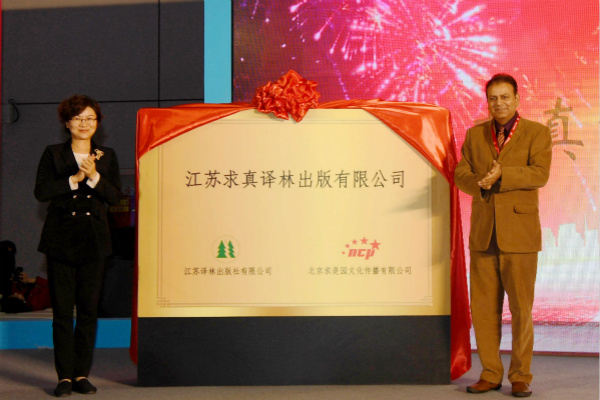 The launching ceremony of Veritas & Mercurius Publishing Co takes place in Shanghai on Nov 21.
Jiangsu-based Yilin Press, a subsidiary of Phoenix Publishing & Media Group (PPMG), and Beijing-based NCP Co jointly established Veritas & Mercurius Publishing Co at the Yangtze River Delta International Cultural Industries Expo on Nov 21.
The joint venture, with an independent legal personality, is the third Chinese company with approval to engage in specialized export publications.
At the launching ceremony, Liang Yong, chairman of PPMG, outlined a blueprint for Veritas & Mercurius Publishing Co, saying PPMG is determined to make the most of the joint venture and build a "beacon for the publishing industry" in Jiangsu province.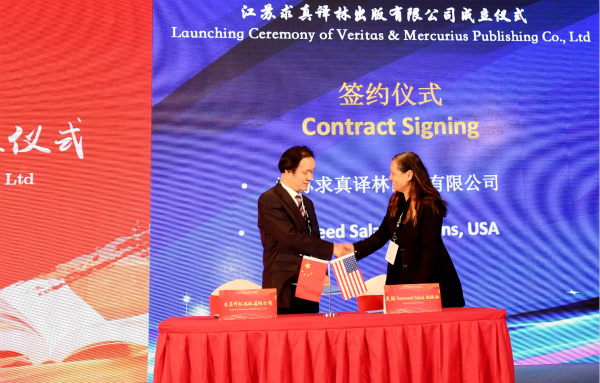 Veritas & Mercurius Publishing Co will export copyrights to the United States.
In recent years, PPMG has been playing an active role in promoting Chinese culture abroad and the development of the Belt and Road Initiative, and has made remarkable achievements in expanding its global operation.
Yilin Press, under PPMG, has produced a series of selected publications featuring Chinese culture and international influences, including the famous Symbols of China, a book series exploring symbolic icons that shed light on ancient Chinese civilization. The books have won multiple national awards and been translated and exported to many countries, including the United Kingdom, Germany, France, Russia, Japan, and South Korea.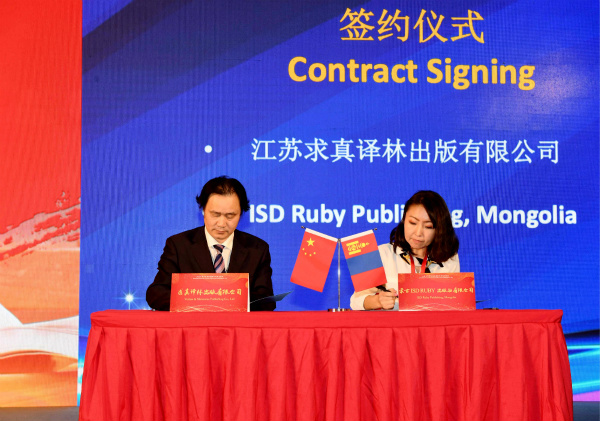 Veritas & Mercurius Publishing Co signs export contracts with publishers from Mongolia.
Non-Fiction

Symbols of Jiangsu (Pocket Edition) selects the most representative and symbolic Jiangsu special cultural resources.

Humanities & Social Science; Non-Fiction

Symbols of China examines those things that make China Chinese.