Western Sydney University students discuss intl cooperation on traditional Chinese medicine at Phoenix Science Press
Updated: 2019-12-16
(en.ppm.cn)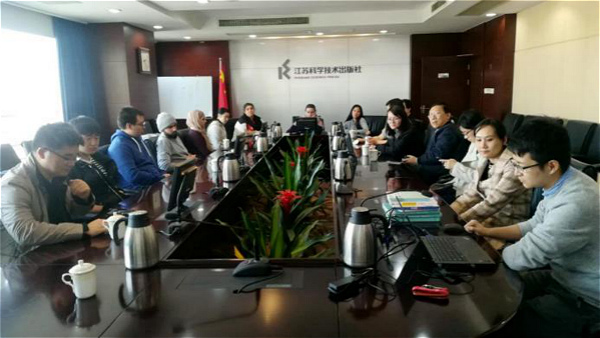 Phoenix Science Press hosts a panel discussion on international TCM joint publishing and academic exchange.
International students studying traditional Chinese Medicine (TCM) at Western Sydney University attended a panel discussion at the headquarters of Phoenix Science Press and discussed joint publishing and academic exchange in the field of TCM on Dec 11, 2019.
The two sides agreed that the diverse cultural backgrounds of international students create an ideal scenario for joint publishing, especially when it comes to translation publication, global solicitation, and business exchange.
The partnership is expected to provide study opportunities for overseas TCM majors and promote TCM culture to the world.
The international students proposed that both teaching materials and works related to TCM's integration into healthcare be published. They expressed a preference to focus on more practical aspects of TCM, such as acupuncture, massage, and cupping therapy.
Phoenix Science Press revealed its TCM International Communication Platform, which is currently being developed, and elaborated on its cooperation plan with Western Sydney University.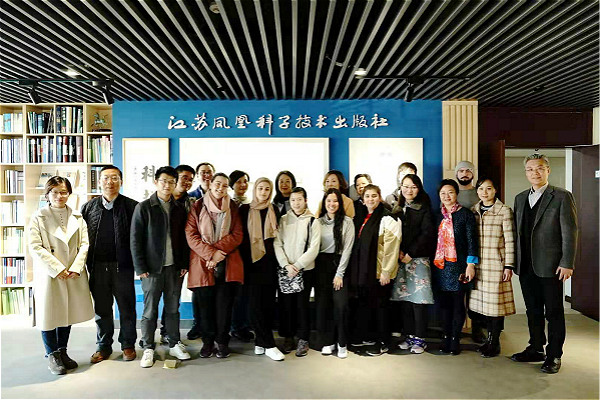 Representatives pose for a group photo on Dec 11. The meeting marks a new chapter in the cooperation between Phoenix Science Press and Western Sydney University.
As the academic publishing arm of Phoenix Media, Phoenix Science Press has accumulated abundant resources in TCM publishing, with many publications topping the sales rankings. The School of Science and Health at Western Sydney University was established 20 years ago and excels at teaching TCM and Chinese culture to foreigners. The two sides will build a bilingual interactive platform for global medical workers and students.
Non-Fiction

Symbols of Jiangsu (Pocket Edition) selects the most representative and symbolic Jiangsu special cultural resources.

Humanities & Social Science; Non-Fiction

Symbols of China examines those things that make China Chinese.