PPMG delegation attends book fair in India
Updated: 2020-02-05
(en.ppm.cn)
Phoenix Publishing & Media Group (PPMG) organized a delegation to attend the New Delhi World Book Fair held in New Delhi, capital of India, in January.
During the fair, PPMG, on behalf of the Chinese publishing industry, cooperated with Indian publishers and academic and cultural circles to hold promotions and copyright events.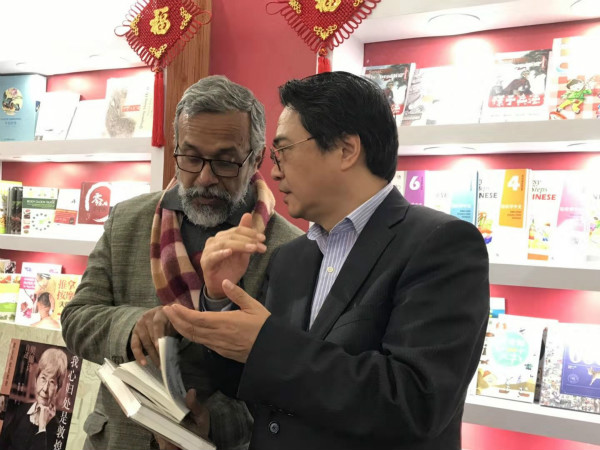 This year marks the 70th anniversary of the establishment of diplomatic relations between China and India and is also a year focusing on cultural exchanges for the two countries.
PPMG, entrusted by the National Press and Publication Administration, is in charge of the Chinese exhibition zone at the book fair and arranged for more than 60 Chinese publishing agencies to exhibit roughly 3,000 types of books published in the last three years, 70 percent of which are in English.
More than 1,000 books sold out and nearly 100 copyright deals were reached at the Chinese exhibition zone this year.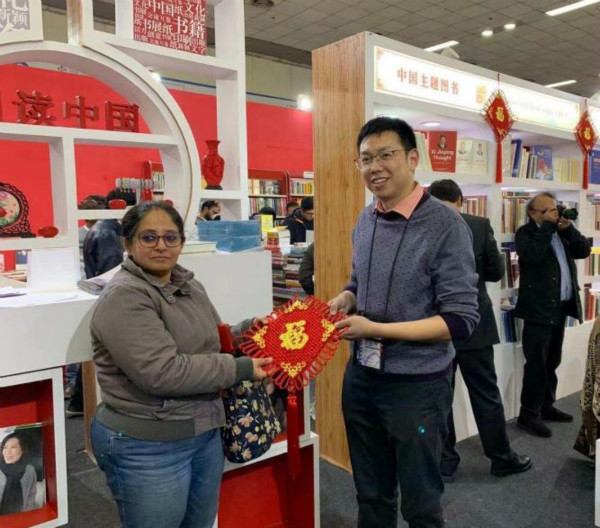 On Jan 4, the Reading China book exhibition was introduced to the exhibition zone. Its inaugural ceremony was attended by Sun Weidong, Chinese ambassador to India, Zhang Jianxin, cultural and educational counsellor, representatives of the Indian publishing industry, renowned scholars and experts from China and India, and representatives from several Chinese-funded companies.
Ambassador Sun said that books are a great way to learn about China, including its history, culture, ideology, art, and technology
He said he was delighted to see that publishing events were held by China and India to commence the celebration of the 70th anniversary of their diplomatic relations and expressed hope that Reading China would help further connect China and India.
Wang Yixuan, vice-president of PPMG, said he expected publishers in China and India would continue cooperating in the future.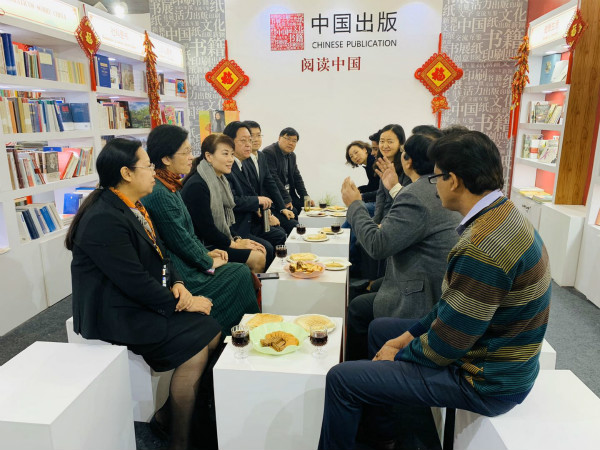 During the book fair, the PPMG delegation also attended a publisher CEO forum and several receptions for foreign publishers to talk with the organizing committee of the book fair and important Indian exhibitors.
To thank Goyal, president of India-based GBD Books, for making PPMG's attendance at the book fair possible, Wang Yixuan presented him with PPMG's 2020 Outstanding Ambassador of Cultural Exchange medal.
Founded in 1972, the New Delhi World Book Fair is an important Asian book trading platform that focuses on copyright, trading, cultural activities, and exhibitions.
Non-Fiction

Symbols of Jiangsu (Pocket Edition) selects the most representative and symbolic Jiangsu special cultural resources.

Humanities & Social Science; Non-Fiction

Symbols of China examines those things that make China Chinese.