Publishing giant helps fight epidemic
Updated: 2020-02-08
(en.ppm.cn)
Jiangsu-based Phoenix Publishing & Media Group (PPMG) is using its publication resources and social influence to back China in its fight against the outbreak of novel coronavirus pneumonia.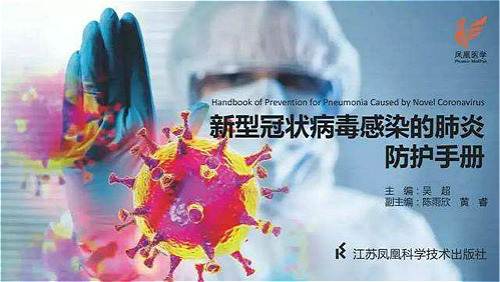 Cover of Handbook of Prevention for Pneumonia Caused by Novel Coronavirus by PPMG
On Jan 27, Phoenix Science Press published The Handbook for the Prevention of Pneumonia Caused by Novel Coronavirus.
The book, complied by experts from Nanjing Drum Tower Hospital, explains what the novel coronavirus is, how it infects people, and how to curb the outbreak in an easy-to-understand way, helping readers to familiarize themselves with the dos and don'ts of epidemic prevention.
The digital version is available for free on over 30 websites and social media platforms. The physical version is currently being printed and will be sold at retail price.
Phoenix Xinhua Bookstore Co has already purchased 100,000 of the books and will hand them out to the public free of charge. To avoid crowds and cross-infection, the company has closed its offline stores and encourages readers to visit its WeChat account "njfhgc", join readers' WeChat group, or dial 025-83657000 to shop online.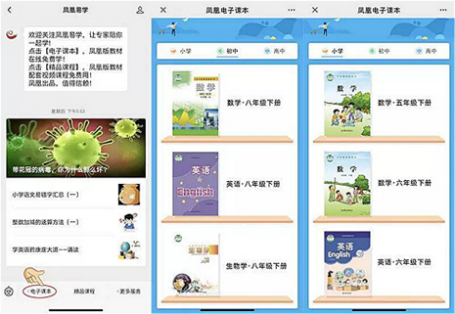 PPMG develops e-books for students of all ages to study at home.
As a leading education publisher, Phoenix Digital Media, the multimedia publication arm of PPMG, acted quickly to integrate group resources and managed to release a series of textbooks on Feb 3 for students to study at home as the spring semester has been delayed.
The series cover all primary school and middle school subjects and is free to use for over 40 million students and teachers in Jiangsu province. Phoenix Digital Media also developed an online study system and audio lessons for students.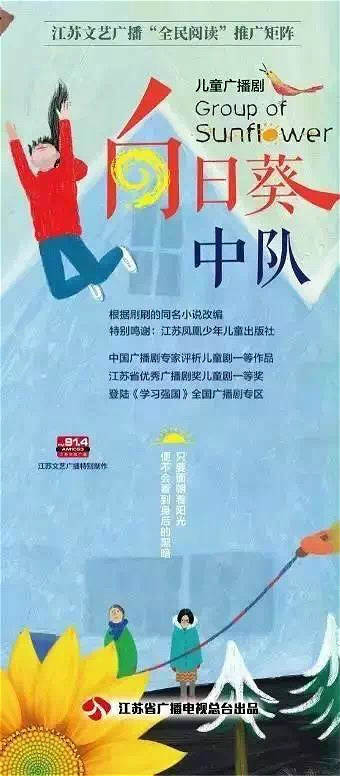 Group of Sunflower, the award-winning radio drama adapted from the namesake novel by Phoenix Juvenile and Children's Publishing, will be broadcast by the National Radio and Television Administration to rally public morale in the battle against the novel coronavirus pneumonia outbreak.
Non-Fiction

Symbols of Jiangsu (Pocket Edition) selects the most representative and symbolic Jiangsu special cultural resources.

Humanities & Social Science; Non-Fiction

Symbols of China examines those things that make China Chinese.