Reading makes life wonderful, says Nepali publisher on Chinese partners' efforts
Updated: 2020-03-25
(en.ppm.cn)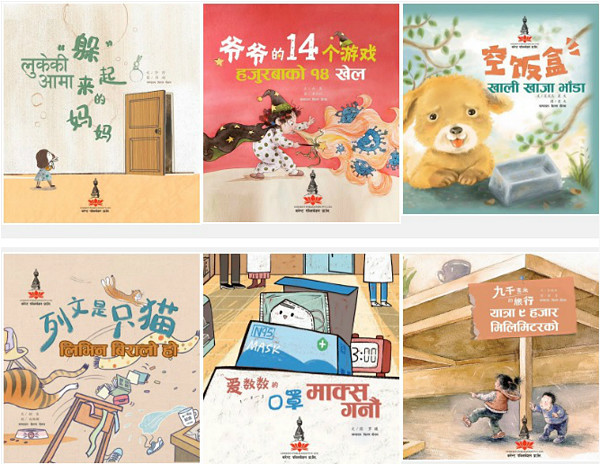 The Nepali version of Fighting Epidemic with A Child's Heart: Big Eye Heart-warming Picture Book by Phoenix Juvenile and Children's Publishing
To help fight the coronavirus disease (COVID-19), Phoenix Juvenile and Children's Publishing donated a set of children's picture books on fighting the pandemic to over 80 countries and regions.
Copyright ownership of Fighting Epidemic with A Child's Heart: Big Eye Heart-warming Picture Book was granted free of charge to 80 national sections under the International Board on Books for Young People (IBBY), as well as other publishing agencies and organizations. The book tells touching stories about the battle against the pandemic through the eyes of children and showcases the proper way to handle the outbreak.
The special copyright export received immediate praise from Nepal, Lebanon, India, Vietnam, and the United States. The following is an article by Kiran Gautam, president of Nepal-based Current Publication.
What we read, that we become: Reading makes life wonderful
It's the 50th day of Wuhan's lockdown. I am more worried about the children than the parents - it's been a long time since they've gone to school or played outside. I can't imagine how they must be feeling.
Although people feel victory is near it's still not easy. President of IBBY Zhang Minghou offered free online books for kids to keep them busy, which was a very good move. Following his ideas on promoting books, Chinese publishers were very quick to act.
Non-Fiction

Symbols of Jiangsu (Pocket Edition) selects the most representative and symbolic Jiangsu special cultural resources.

Humanities & Social Science; Non-Fiction

Symbols of China examines those things that make China Chinese.