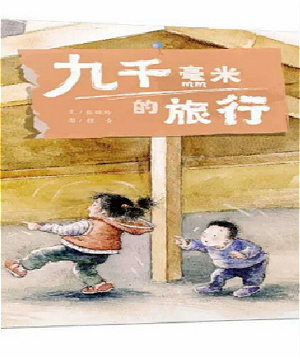 Fighting Epidemic with A Child's Heart: Big Eye Heartwarming Picture Book
2020The set of books each has an epidemic-related story and features lively illustrations which are bound to be interesting for kids all over the world.
Overview:

The series adopts the perspective of a child and focuses on touching stories between different families and different lives during the fight against the epidemic. It looks closely at the wisdom and warmth showed by common people in the face of sudden hardships. Through literary and artistic representations, the series gives children a better understanding of the crisis, shows them how to react to the situation properly, how to feel love in the world, and how to grow.
These books take children's reading habits, psychological development, and aesthetic preferences into consideration and are full of childlike innocence and humanistic concerns. They are opening the world's eyes to how children view the crisis and how they react to different situations.
Its free copyright export received immediate praise from Nepal, Lebanon, India, Vietnam, the United States, Mongolia, and Thailand.
Publisher: Phoenix Juvenile and Children's Publishing Ltd.
Authors: Journey of Nine Thousand Millimeters--Zhang Xiaoling, Grandpa's Fourteen Games--Zhao Ling, Levin Is a Cat--Tao Jiu, Empty Lunch Box--Ai Wen'er, Xing Huo, The Hidden Mom--Qian Mu, A Mask Who Can Count--Luo Xi
Language: Chinese, English, Nepali, Arab, Vietnamese, Hindi, Mongolian, and Thai
Publication Date: March 2020