President of PPM discusses classical music before World Reading Day
Updated: 2020-04-23
(en.ppm.cn)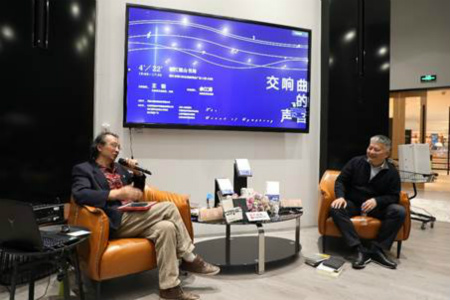 The Sound of Symphony, a World Reading Day event organized by PPM
She Jiangtao, president of Phoenix Publishing and Media Inc (PPM), visited Zhenjiang, Jiangsu province on April 22 to attend a World Reading Day event entitled The Sound of Symphony.
The event was hosted by Wang Run, a member of the Jiangsu Prominent Musician Association and a die-hard collector of Western classical records. The connoisseur shared his opinions on symphonies with She, who is also a big fan of classical music.
"To properly enjoy a symphony, one must do three things. The first is listening – not through a recording but at live performances. The second is to come up with some inspirations, as symphonies are not just random background music. The third is to read books on the art of symphonies and educate oneself."
He spoke highly of She's recent comments on the biographies of Franz Liszt, Sergei Rachmaninoff, and Gustav Mahler, saying that studying the lives of musicians allows people to enjoy symphonies from a new perspective.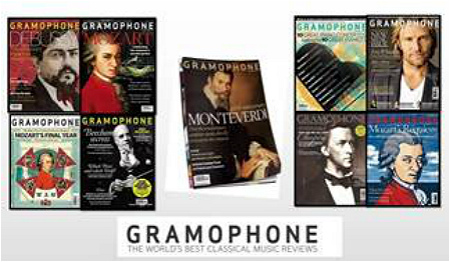 Phoenix Fine Arts Publishing has been authorized by Gramophone magazine to publish the Phoenix Gramophone book series.
Do you like Brahms, Wang's latest translation work, will be published by Phoenix Fine Arts Publishing. The book, exclusively authorized by Gramophone magazine, will be the first edition of the Phoenix Gramophone book series and is sure to be of interest to fans of classical music.
The World Reading Day event was organized by PPM and aired by platforms such as Zaker, T-mall, JD, and Douyin. It was attended by 170,000 people.
Non-Fiction

Symbols of Jiangsu (Pocket Edition) selects the most representative and symbolic Jiangsu special cultural resources.

Humanities & Social Science; Non-Fiction

Symbols of China examines those things that make China Chinese.