Experts share opinions on A Journey of Discovery – Notes of Zang Mu's Scientific Investigation
Updated: 2021-09-15
(en.ppm.cn)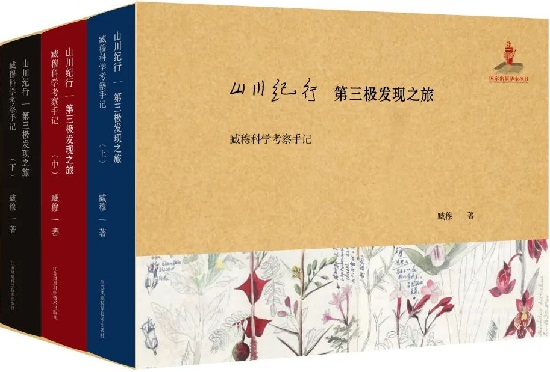 A Journey of Discovery – Notes of Zang Mu's Scientific Investigation includes three volumes.
Experts were invited to share their opinions on A Journey of Discovery – Notes of Zang Mu's Scientific Investigation on Sept 14 in Beijing during the 28th Beijing International Book Fair.
Published in late 2020, the book is a collection of notes written by mycologist Zang Mu (1930-2011) from 1975 to 2008 during his field expedition wherein he recorded the nature, geography, folk customs, culture, architecture, and religion of the Qinghai-Tibet Plateau and Hengduan Mountains with more than 840,000 Chinese characters, over 600 hand-painted drawings, and more than 200 photos.

A page from A Journey of Discovery – Notes of Zang Mu's Scientific Investigation.
The univolume Zang Mu's Field Journals, a collection of Zang's journals from the same period, will be published in October.
Liu Peigui, editorial board member of the book and researcher at the Kunming Institute of Botany, Chinese Academy of Sciences, talked about the stories behind the book's compilation.
According to Liu, it took the editorial board more than two years to collect, edit and collate Zang's notes and to make them more understandable to general readers. Editors of the book have translated the Latin and English names of the vegetation into Chinese.
Liu Huajie, professor of the philosophy school at Peking University, said he believes it is remarkable that Phoenix Science Press Ltd has published such a book and that the publication is a work of art.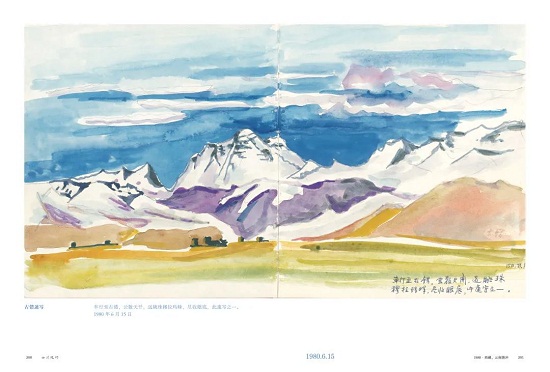 A page from Zang Mu's Field Journals.
Ma Jinshuang, plant taxonomist and chief scientist of Beijing Botanical Garden, who is familiar with the resources of libraries at world-class universities, said that the book is in the top tier of books on the history of global biology.
Xu Hai, vice-president of Phoenix Publishing and Media Group, noted that the book is a witness to the progress China has made and a classic book of natural history, reflecting the spirit of a scientist and the importance of liberal education.
Non-Fiction

Symbols of Jiangsu (Pocket Edition) selects the most representative and symbolic Jiangsu special cultural resources.

Humanities & Social Science; Non-Fiction

Symbols of China examines those things that make China Chinese.