PPMG shines at 28th BIBF
Updated: 2021-10-05
(en.ppm.cn)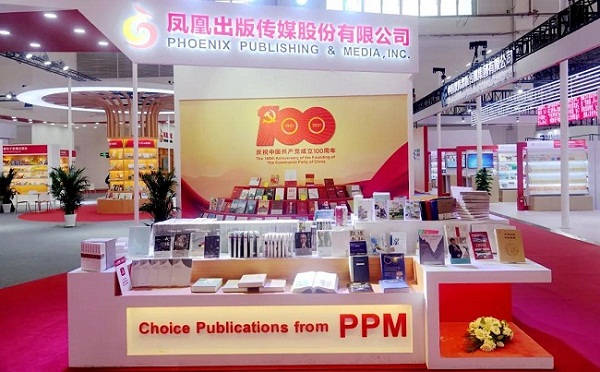 PPMG's exhibition area celebrates the 100th anniversary of the founding of the CPC during the 28th BIBF.
Nanjing-based publishing giant Phoenix Publishing and Media Group organized its 18 subsidiaries to participate in the 28th edition of the Beijing International Book Fair from Sept 14 to 18.
PPMG showcased more than 3,000 books, periodicals, and digital products at its 531-square meter exhibition area.
The publishing group set up an area to display its publications, including China from Outer Space, "Children's Heart for the Party –A Hundred Years of Glorious History" Series, and A Boy Riding the Weaves, celebrating the 100th anniversary of the founding of the Communist Party of China.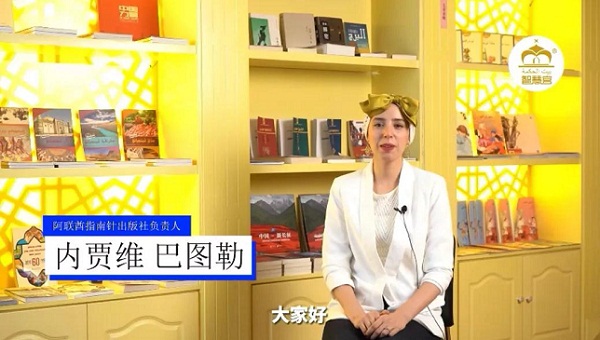 A foreign guest from Al Bousalah for Publishing & Distribution FZE attends an event online, which is held by PPMG during the 28th BIBF.
PPMG also established an exhibition area to showcase its achievements in exporting copyrights including the Russian, English and Korean versions of the Return to Karl Marx and the English, Arabic, Turkish, and Korean versions of the Silk Road.
Guests from the United Kingdom, the United States, Pakistan, Vietnam, Nepal, Turkey, and Arab countries were invited to attend the events held by PPMG online during the book fair.
PPMG also conducted 60 online and offline copyright trading negotiations with overseas publishing groups and copyright agencies and inked 110 agreements for exporting copyrights to non-Chinese countries.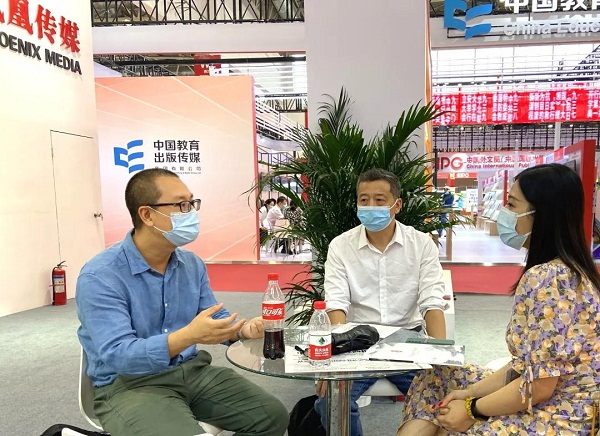 A roundtable business negotiation between PPMG and other publishing groups during the 28th BIBF.
The group also reached a cooperation framework agreement with Foreign Language Teaching and Research Press and joined the China-CEEC Publishing Association.
As the first major international book fair being held online and offline amid the COVID-19 pandemic, the 28th BIBF hosted more than 2,200 exhibitors from 105 countries and regions and displayed around 300,000 books.
Non-Fiction

Symbols of Jiangsu (Pocket Edition) selects the most representative and symbolic Jiangsu special cultural resources.

Humanities & Social Science; Non-Fiction

Symbols of China examines those things that make China Chinese.