Meet the five winners of the 'Golden Phoenix' medals
Updated: 2021-10-25
(en.ppm.cn)
Zhang Xianwen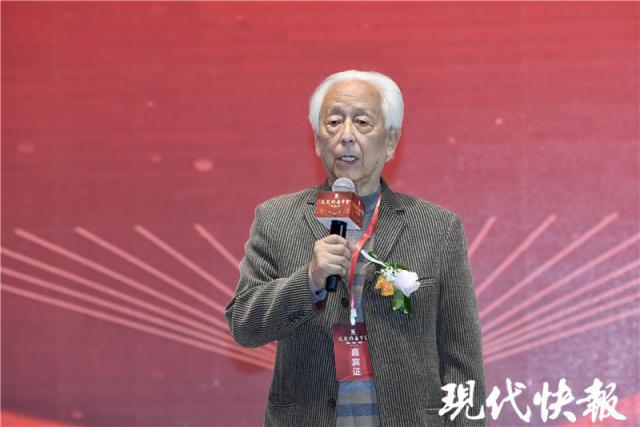 Zhang Xianwen delivers a speech at PPMG's annual conference for authors.
Eighty-eight-year-old Zhang Xianwen is a leading expert in the history of the Republic of China (1912-1949) and organized research on the War of Resistance Against Japanese Aggression (1931-45).
Non-Fiction

Symbols of Jiangsu (Pocket Edition) selects the most representative and symbolic Jiangsu special cultural resources.

Humanities & Social Science; Non-Fiction

Symbols of China examines those things that make China Chinese.