PPM partners with Cloudaloud to publish Chinese audiobooks in UK
Updated: 2022-06-25
(en.ppm.cn)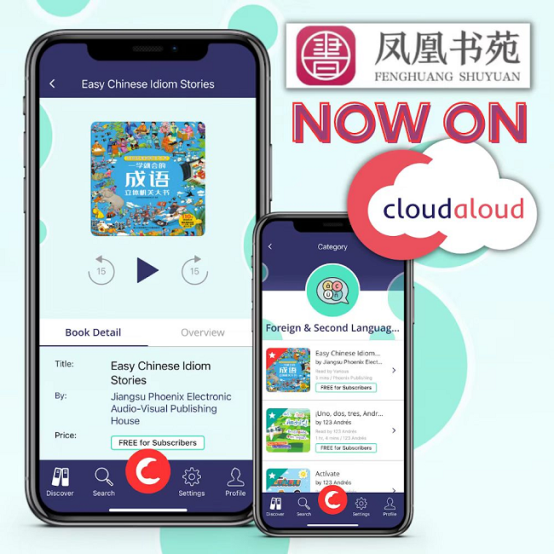 Screenshots of Phoenix audiobooks on the Cloudaloud Education app.
Phoenix Digital Media Ltd, a subsidiary of Nanjing-based Phoenix Publishing and Media Inc, recently developed a strategic cooperative partnership with Cloudaloud, the UK's first dedicated audiobook streaming app for children.
The two sides will cooperate in the publication of Chinese audiobooks in the United Kingdom.
Established in 2008, Phoenix Digital Media Ltd is a national high-tech enterprise and key cultural and technological enterprise in East China's Jiangsu province.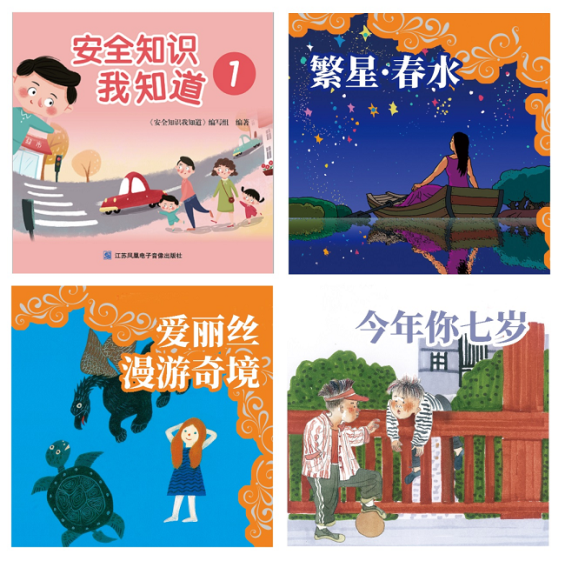 Audiobooks from Fenghuang Shuyuan app are available on Cloudaloud.
Its Fenghuang Shuyuan mobile application features nearly 5,000 hours of audio and video resources and has garnered more than 800,000 registered users since being launched in 2020. The app has also been viewed more than 100 million times.
The Cloudaloud Education app offers Early Years and primary school settings for UK audio resources of language learning and will offer a Phoenix audiobook list to Cloudaloud subscribers and schools.
The content is tailored to children between the ages of two to seven and focuses on language learning and literacy development. It includes Chinese fairytales and classic children's literary works, according to Fan Ming, director of the publishing and global business development at PPM.
Xu Chenmin, general manager of Phoenix Digital Media Ltd, said that considering China's huge market potential and investment in audiobooks, audiobooks in China are more mature than in other countries in terms of variety of content.
"It's a groundbreaking initiative," said Marisa McGreevy-Rose, chief content officer at Cloudaloud. "We are very proud to present the Phoenix audiobook list to Cloudaloud subscribers and schools. This partnership will enable children from dual-language families in the UK and those wishing to develop their literacy and language skills to stream bestselling Chinese audiobooks at home and in the classroom. It's a UK-first, and very exciting for both parties."
Katie Sparks, Cloudaloud's CEO, added, "We believe strongly in championing literacy and bringing the joy of storytelling to children. Our partnership with Phoenix enables us to offer a broad range of high-quality educational content that will support children's language development."
Phoenix Digital Media Ltd has formed a complete product line involving intelligent education, digital reading, digital game operation and development. Its phonetic learning system for middle and primary school students is used by 90 percent of schools in Jiangsu and has over 8.2 million registered users.
Non-Fiction

Symbols of Jiangsu (Pocket Edition) selects the most representative and symbolic Jiangsu special cultural resources.

Humanities & Social Science; Non-Fiction

Symbols of China examines those things that make China Chinese.