12th Jiangsu Book Fair kicks off
Updated: 2022-06-30
(en.ppm.cn)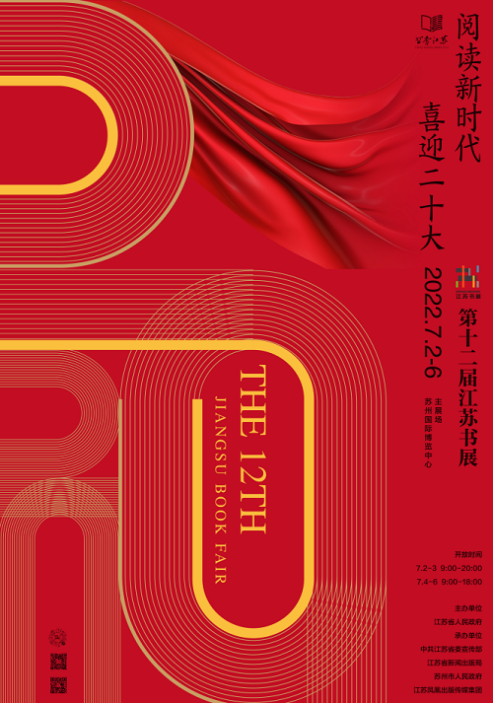 A poster for the 12th Jiangsu Book Fair.
The 12th Jiangsu Book Fair is scheduled to be held at the Suzhou International Expo Center in Suzhou, East China's Jiangsu province, from July 2 to 6.
There will be 152 offline branch exhibitions and two online branch exhibitions held throughout the province.
A host of activities, including forums, information releases, and digital reading, will be held during the five-day book fair.
Jiangsu will cooperate with Sichuan, the book fair's guest province, to organize a seminar, and writers and publishing houses from the two provinces will be invited to share their experiences in bringing Chinese literature to other countries.
The 12th edition of the book fair was sponsored by the Jiangsu provincial government and organized by the Publicity Department of the CPC Jiangsu Provincial Committee, the State Administration of Press, Publication, Radio, Film and Television, the Suzhou municipal government, and Phoenix Publishing and Media Group.
Non-Fiction

Symbols of Jiangsu (Pocket Edition) selects the most representative and symbolic Jiangsu special cultural resources.

Humanities & Social Science; Non-Fiction

Symbols of China examines those things that make China Chinese.