PPM attends 74th Frankfurt Book Fair
Updated: 2022-10-24
(en.ppm.cn)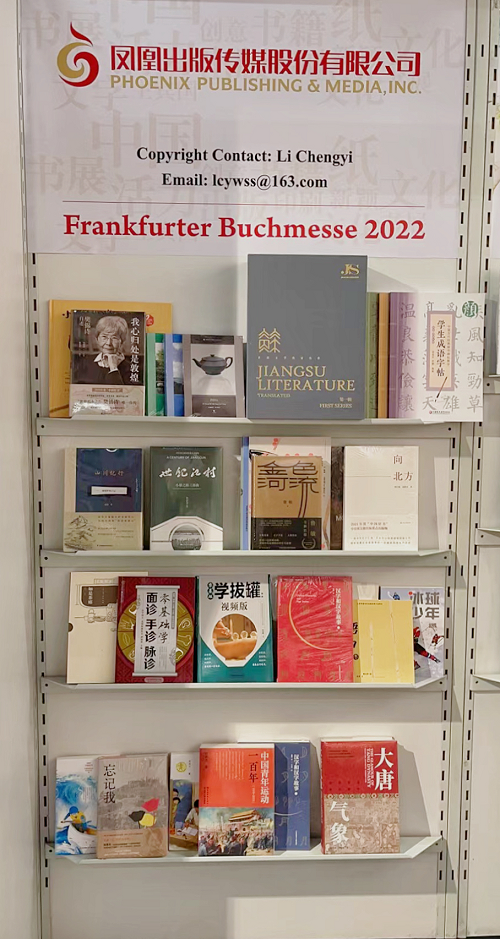 Books published by PPM are on display at the 74th Frankfurt Book Fair.
Phoenix Publishing and Media Inc exhibited its books at the 74th Frankfurt Book Fair, which was held in Frankfurt, Germany, from Oct 19 to 23.
Organized by China National Publications Import and Export (Group) Co Ltd, 109 publishers from China attended the book fair in Frankfurt. PPM showcased 52 different books involving humanities, social sciences, technology, and traditional culture.
More than 40 kinds of selected books published by Chinese publishers will be showcased on the official website of the Frankfurt Book Fair to facilitate cooperation between Chinese publishers and overseas exhibitors and improve the influence of Chinese publications in other countries.
Non-Fiction

Symbols of Jiangsu (Pocket Edition) selects the most representative and symbolic Jiangsu special cultural resources.

Humanities & Social Science; Non-Fiction

Symbols of China examines those things that make China Chinese.