PPMG employees donate blood
Updated: 2023-02-20
(en.ppm.cn)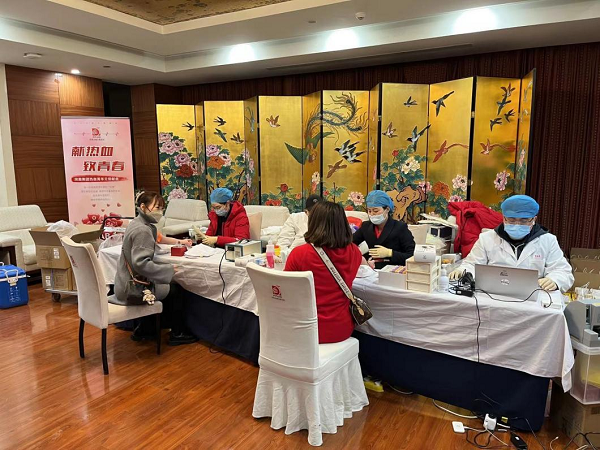 Two PPMG employees donate blood.
Phoenix Publishing and Media Group in Nanjing, East China's Jiangsu province, recently encouraged its young employees to donate blood.
Blood is an irreplaceable and valuable resource for clinical medical treatment, and its only source is voluntary donations by healthy citizens.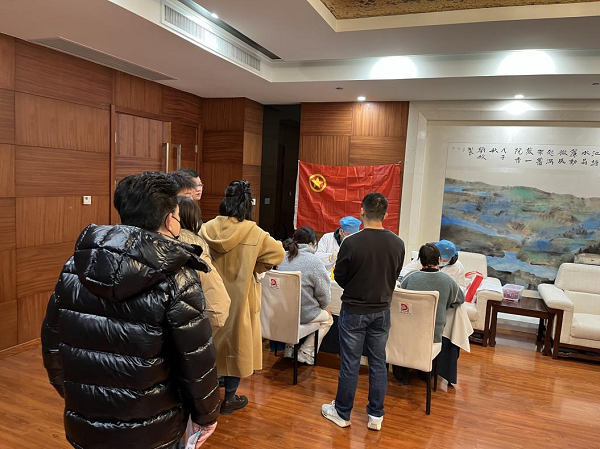 PPMG employees line up to donate blood.
To help ease the shortage of blood in Jiangsu, PPMG launched a volunteer blood drive on Jan 28, which was praised by more than 70 employees.
Forty-four PPMG employees donated a combined 12,700 milliliters of blood, with the youngest being 24 years old.
Non-Fiction

Symbols of Jiangsu (Pocket Edition) selects the most representative and symbolic Jiangsu special cultural resources.

Humanities & Social Science; Non-Fiction

Symbols of China examines those things that make China Chinese.